Oprah's OWN Network Gains Monetary Boost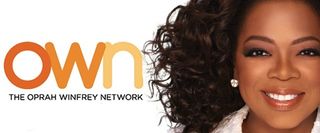 Discovery Communications, responsible for such gems as The Discovery Channel, TLC, Animal Planet, and my personal favorite ID, the Investigation Discovery Channel, has now decided to pour an additional $50 million dollars into their most recent investment, The Oprah Winfrey Network. The Hollywood Reporter has stated with the additional millions heading toward programming, amongst other things, OWN is likely to break even this year. You gotta spend money to make money.
While fifty millions dollars seems like beaucoup bucks, in the scheme of things it isn't really such. Last quarter, Discovery Communications spent a cool $40 mil on the network. Combine that $40 million with the initial $189 million the company spent to buy in and you'll begin to see the recent budget boost is no big deal, at all.
The main goal for this monetary boost is to increase original programming and stimulate growth. While ratings are expected to rise once Winfrey ends her term on ABC and moves to her OWN network, having a strong lineup despite her show could make for astronomical ratings. With the help of the $50 million boost, 24 new shows are set to hit the channel next year. Yet, at this point, with OWN falling short of Wall Street predictions last quarter, the network is still a gamble. Let's hope for its success. We don't need a Lifetime 2.
Your Daily Blend of Entertainment News
Thank you for signing up to CinemaBlend. You will receive a verification email shortly.
There was a problem. Please refresh the page and try again.