Oprah Winfrey Developing A New Drama Series For HBO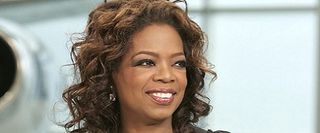 HBO has a new drama in development with Oprah Winfrey's Harpo Films. Oprah herself will be executive producing alongside Kate Forte of Harpo for the as yet untitled drama about the first black president of a liberal arts college dealing with the troubles of the public spotlight as well as private demons.
THR says the hourlong drama will be written and co-executive produced by playwright Thomas Bradshaw, whose successful stage efforts include The Bereaved, Southern Promises, Dawn, and most recently Job. The drama would tell the story of the effect of sudden public attention put on the wealthy intellectual when he takes his new position as president, placing him and his family in a difficult position as they try to maintain a perfect public image while facing personal struggles behind the scenes. The description refers to the main character's "dark obsessions", but doesn't give any detail. It could be anything from an addiction to a Dexter-level dark passenger – although coming from Winfrey that's unlikely. Of course, it being HBO the door is open to all sorts of possibilities somewhere in between.
Harpo has had a development deal with HBO since 2008; previously they worked with ABC on several telefilms including Their Eyes Were Watching God and Tuesdays with Morrie. At HBO Harpo has been working on a TV movie based on The Immortal Life of Henrietta Lacks with True Blood's Alan Ball among other projects. So far no series from the partnership have made it to HBO's lineup, including an erotic drama from the writer of Secretary that was developed in 2009.
Your Daily Blend of Entertainment News
Thank you for signing up to CinemaBlend. You will receive a verification email shortly.
There was a problem. Please refresh the page and try again.