Outlaw Country Pilot To Air On FX Tomorrow Night After The Departed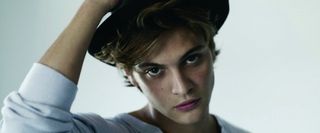 Oftentimes, when a network passes on a pilot, we don't get to see the finished product. Outlaw Country seems to be a rare exception to that, thanks to FX's plans to broadcast it. While the project was not picked up to series by the cable channel, FX is going to air the pilot tomorrow night as a TV movie, following a broadcast of The Departed.
According to Deadline, Outlaw Country got the green light to pilot from FX two years ago, but was not picked up to series after that. The thriller/family drama is "set against the backdrop of Southern organized crime and Nashville royalty" and starred Luke Grimes (Brothers and Sisters), Haley Bennett, Mary Steenburgen and John Hawkes. From the listing, the pilot is described as following a young Southern man who's looking to escape a life of crime, while a country singer struggles to coexist with her overbearing mother.
Deadline says the pilot's about an hour and a half, which puts it comfortably close to the run time of your average TV movie. But if it's set up as a pilot, there's a good chance we'll be left hanging at the end, with a story that's really just beginning (and won't be finished). That said, I'm always curious to see the projects that don't make it beyond the pilot stage. I wish more networks (or Netflix?) would make them available. And airing it after The Departed sounds like a good fit, given the organized-crime theme to both stories.
Outlaw Country will air Friday, August 24 at 10:00 p.m. ET on FX. (And for those who want to make a night of it with FX, The Departed airs at 6:30 p.m. EST.)