Upcoming DC TV Shows: Full List Of Series Coming Up In 2023 And Beyond
If you thought waiting for the new Marvel TV shows was torturous, try being a DC fan.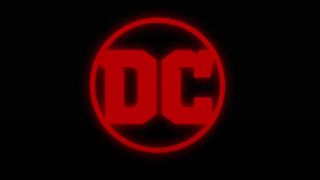 (Image credit: DC Films)
With all of the DC TV shows currently on the air or streaming, it seems to take the strength of a Kryptonian to follow everything. Just keeping tabs on the premiere dates for everything in the Arrowverse, everything exclusive to with a subscription to Max (formerly called HBO Max), or even Netflix originals alone is a diabolical task which we have accepted to endure for your convenience.
The following is a comprehensive one-stop shop of when and where you can expect the next (or first) chapter of the best DC-inspired shows to unfold on TV or on various digital platforms. All the release dates below are subject to change so be sure to check back for any updates.
The Penguin, Season 1 - Max (2024)
In Matt Reeves' The Batman, an unrecognizable Colin Farrell amazed audiences as a new iteration of Gotham gangster Oswald Cobblepot, who will be the focus of a new series coming to Max in the fall of 2024, according to MovieWeb. The Oscar-nominated actor is also executive producing the aptly titled The Penguin, which is now in production as a first look teaser revealed in April in 2023.
Creature Commandos, Season 1 - Max (2024)
Kicking off the new DCU as overseen by James Gunn and Peter Safran is Creature Commandos -- an animated series written by Gunn and starring an A-list voice cast including Frank Grillo, Maria Bakalova, David Harbour, and more. Expected to arrive in 2024, the show is based on a comic that follows a special military unit made up of classic monsters from horror lore as well as Weasel, who was played by Gunn's brother, Sean, in 2021's The Suicide Squad.
Waller, Season 1 - Max (2024)
The second installment of the new DCU's first chapter, called "Gods and Monsters," is Waller. Created by Emmy-winning Watchmen writer Crystal Henry, this live-action Max original series – expected in 2024 – will see Academy Award winner Viola Davis reprising the ruthless title role as she teams up with members of Team Peacemaker.
Harley Quinn, Season 5 - Max (TBD)
Those itching to see more of the continuing adventures of Kaley Cuoco's Harley and Lake Bell's Ivy are in luck. A fifth season of the hit, adult animated series, Harley Quinn, has been ordered for Max.
My Adventures With Superman, Season 2 - Adult Swim And Max (TBD)
Critics and DC fans alike immediately fell in love with Doom Patrol when it first dropped as a DC Universe exclusive before it was available to stream on Max concurrently during Season 2. The second half of its fourth (and final) season will premiere in mid-October 2023, following James Gunn's Threads post assuring fans that the show would return.
The Sandman, Season 2 - Netflix (TBD)
The long-awaited screen adaptation of Neil Gaiman's seminal Sandman comic finally became a reality as a Netflix TV show that was met with rave reviews, great viewership, and a second season was eventually being greenlit. Two months after Gaiman confirmed on his Tumblr in April 2023 that the new scripts were complete, sets were being designed, and casting was in session, The Sandman Season 2 started shooting in the U.K., only to shutdown the next month in lieu of the WGA and SAG-AFTRA strikes, according to Total Film.
Batwheels, Season 2 - Cartoon Network And Max (TBD)
An animated series targeted specifically for younger audiences called Batwheels – starring Ethan Hawke as the voice of Batman – proved to be a huge hit among preschoolers. A second season of more Pixar's Cars meets Gotham City action is in the works for both Max and Cartoon Network.
Lanterns, Season 1 - Max (TBD)
For years, a Green Lantern TV show for Max ran by Greg Berlanti was in development, until now. A whole new, True Detective-style idea for the show simply called Lanterns is now in the works and will feature Hal Jordan and John Stewart investigating a mystery that will affect the course of the timeline.
Paradise Lost, Season 1 - Max (TBD)
Before Patty Jenkins resigned from directing a third Wonder Woman movie, she also had plans for a spin-off focusing on the women of Themyscira. It appears that idea has been rebranded into a TV show called Paradise Lost – a prequel to the Gal Gadot-led movies which James Gunn cited Games of Thrones as an inspiration for.
Booster Gold, Season 1 - Max (TBD)
While he was portrayed by Donald Faison on The CW's Legends of Tomorrow in 2022, Booster Gold would finally get his own screen adaptation when it was confirmed to be part of the new DCU slate. The underrated hero will be the focus of an upcoming Max TV show that sees him travel back in time with futuristic technology seeking justice and public validation.
Batman: Caped Crusader - Amazon Prime (TBD)
It was first announced in May 2021 that Bruce Timm, one of the animators behind Batman: The Animated Series, was teaming up with J.J. Abrams and comic book writer Ed Brubaker for a new cartoon starring the Dark Knight called Batman: Caped Crusader. Following its removal from Max's schedule in August 2022, Warner Bros. Animation found a new distributor for the upcoming Batman TV show, in Amazon Prime, which has already ordered two seasons of the series.
BAT-FAMILY - Amazon Prime (TBD)
Another "batty" former Max original TV show heading to Amazon Prime is Bat-Family, which will serve as a continuation of the platform's upcoming holiday special, Merry Little Batman. According to THR, the animated series follows Bruce Wayne, Alfred Pennyworth, and Bruce's son, Damian, who has abandoned the Robin mantle to be called "Little Batman" now, apparently.
Peacemaker, Season 2 - Max (TBD)
Surprisingly, James Gunn turned one of the most despicable characters in The Suicide Squad into a lovable hero in his own self-titled series. John Cena and the rest of the Peacemaker cast will return in Season 2, which was announced right before the explosive finale for Season 1. In August 2022, Gunn revealed on X (when it was still called Twitter) that the new season is coming after he finishes helming Superman Legacy.
Kite Man: Hell Yeah!, Season 1 - Max (TBD)
For any Harley Quinn fans who felt bad for Kite Man (Matt Oberg) after Ivy left him at the altar for Harley at the end of Season 2, you have not seen the last of the DC villain. According to Deadline, Max gave a 10-episode series order to a spin-off called Kite Man: Hell Yeah!, which was formerly called Noonan's in reference to the villain hang-out spot introduced in the comics in 1993 that the titular character becomes the owner of.
Untitled The Night Begins To Shine Series, Season 1 - Cartoon Network (TBD)
The '80s style, 2005 dance song "The Night Begins to Shine" by B.E.R. has been featured prominently in Teen Titans GO! – most notably in a four-part special from 2017 about a mystical, musical land and its five-part, 2020 sequel. Said mystical land is, reportedly, supposed to be the focus of a Cartoon Network original spin-off series which went into development in February 2021, but without any updates since.
Untitled Arkham Series, Season 1 - Max (TBD)
Director Matt Reeves' vision of Gotham City is coming to the small screen in a few different ways on Max. What was initially pitched as a GCPD-centered crime thriller would evolve into a series about what goes on at Arkham Asylum, as Reeves revealed to The Cyber Nerds in March 2022.
DC Super Hero High, Season 1 - Max (TBD)
Teens facing common issues that come with growing up while attending a boarding school for superpowered youths is the premise of this DC Comics-inspired comedy series. In 2019, Deadline reported that actress Elizabeth Banks is also producing DC Super Hero High for Max, but no further updates have been reported since.
Untitled Val-Zod Limited Series - Max (TBD)
There is alternate reality in which a Black Kryptonian crash landed onto Earth and became a hero known as Superman. His name is Val-Zod and his story is the inspiration for an upcoming Max original miniseries from producer Michael B. Jordan, as Deadline reported in October 2021.
Dead Boy Detectives, Season 1 - Netflix (TBD)
The ghostly, but surprisingly sharp for their age, Charles Rowland and Edwin Paine originated in Neil Gaiman's The Sandman comic before getting their own four-issue DC Vertigo title called Dead Boy Detectives, which was originally set to be adapted into a pilot for Max. However, according to THR, the show will instead call Netflix home where it could potentially be canon with The Sandman TV show, which explains the casting change since the characters' Doom Patrol Season 3 appearance. According to the CBR, the series' first season wrapped filming in April 2023.
Be sure to check back for additional information and updates on these DC TV shows, as well as any upcoming DC movies featuring these characters on the big (or small) screen, too.
Your Daily Blend of Entertainment News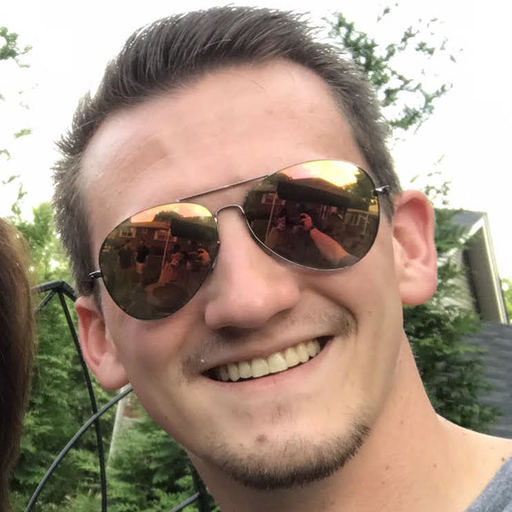 Jason has been writing since he was able to pick up a washable marker, with which he wrote his debut illustrated children's story, later transitioning to a short-lived comic book series and (very) amateur filmmaking before finally settling on pursuing a career in writing about movies in lieu of making them. Look for his name in almost any article about Batman.