Pilot Season News Round-Up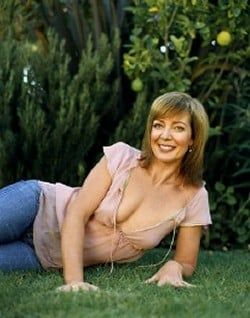 With pilot season heavily under way, there are lots of series getting picked up, as well as casting on the ones that have already been greenlit. ABC's Matthew Perry pilot, Mr. Sunshine, has snagged Allison Janney to play Perry's boss. The show centers around Perry's San Diego stadium manager realizing it's time to grow up.
Showtime's pilot Shameless also has a prominent recurring role lined up for Janney. In that series, she'll play the love interest of William H. Macy's drunken father of a large family that's been abandoned by their mother. If both series were to get picked up, it remains possible that Janney could stay featured on both, though the latter would be easier to drop out of.
In other pilot news, ABC picked up It Takes a Village, a single-camera comedy formerly known as Family Values. The premise should resonate with many modern families, as it spotlights two parents who are no longer together, but working together with their new significant others to raise a 15-year old teenage boy. NBC is looking to love in their latest comedy pilot. Perfect Couples comes from the pens of Jon Pollack (30 Rock) and Scott Silveri (Friends) and spotlights three different couples who define the perfect relationship in three very different ways.
CBS made a couple of drama pick-ups. Two of the minds behind The Sopranos, Robin Green and Mitchell Burgess, are back with Reagan's Law. The drama takes a look at a multigenerational family of police officers in New York. ER's John Wells has a new angle on the medical drama. The untitled project taps into the current feelings on health care by having a roving team of medical professionals travel the country helping the less fortunate in need.
Your Daily Blend of Entertainment News
Your Daily Blend of Entertainment News
Thank you for signing up to CinemaBlend. You will receive a verification email shortly.
There was a problem. Please refresh the page and try again.