Scream Pilot Gets A Green Light At MTV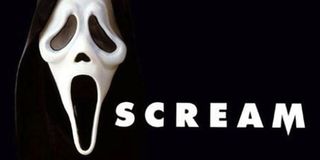 Few franchises have more lasting power than a great horror series. For some reason, the genre just happens to lend itself really well for reboots, to varying degrees of quality, of course. Where will Scream fall among the ranks of reboots and sequels? After a (relatively) recent fourth installment to the film franchise, which brought star Neve Cambell back to the role of Sidney Prescott in 2011, MTV is looking to move forward with a TV version. The network once better associated with music, has given the green light to a one-hour pilot that will reinvent the horror-comedy Scream for the small screen.
Scream introduced us to Sidney Prescott, a teen whose mother was murdered and who finds herself at the center of a fresh wave of killings in her small town. The films often bordered on parody, finding humor in acknowledging the "rules" of the horror genre as one character after another was killed off by the mysterious slashing "Ghostface" killer. Whether or not the TV pilot will center on a "new" Sidney or entirely new characters is unclear. MTV didn't get into specifics on the plot in their announcement.
We learned that MTV was developing a Scream project about a year ago. Today MTV announced that they've greenlit the pilot from Dimension Films, and that Wes Craven - the director of all four Scream films - is in talks to direct. MTV's also in discussions with various writers for the potential series, which would air next summer (2014) if the project goes to series. There's no mention of Kevin Wlliamson's name, however the original writer of the films probably has his hands full with The Following on Fox these days. But maybe they'd be able to get him on board regardless, if not as an executive producer/writer then perhaps on a consulting basis.
Some may think this is a bad idea, but MTV has had some success with quality programming geared toward young adults, with Awkward and Teen Wolf, the latter of which also happens to be a series reboot of a popular film. Of course, things were less successful for Skins and The Inbetweeners, but those were both attempts to remake popular British series. If MTV is intent on working with popular franchises, perhaps rebooting horror-comedies is the way to go. We'll have to wait and see if Scream moves forward at the network.
Your Daily Blend of Entertainment News
Thank you for signing up to CinemaBlend. You will receive a verification email shortly.
There was a problem. Please refresh the page and try again.