Shock Collars And Glory: Talking With Doritos Ad Contest Winners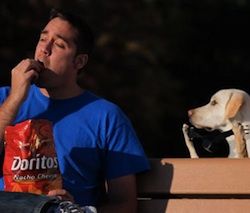 On any other day of the year, a TV watcher might fast-forward through commercials or else, use the break during their program to grab a snack but during the Super Bowl, the commercials are a part of the event. So when Doritos posted a contest prior to the big game that offered people a chance to create and submit Doritos-themed commercials and vote to decide which of the submitted videos should air during the Super Bowl, they were offering aspiring filmmakers a potentially life-changing opportunity.
Among the winners of the contest was the "Underdog" ad, which featured a guy taunting a dog, while enjoying some Doritos. Dog lovers all over the place surely appreciated the punch line of the joke as the Doritos-craving pup got his chips with some revenge on the side.
It's always amazing to see someone win the chance to show off their talent and this Doritos contest was an excellent demonstration of that as all three of the aired commercials were not only enjoyable, but produced well enough to fit in among the "professionally made" ads that aired during the game.
We're especially proud of "Underdog" creators, Kyle Gerardi and Joshua Svoboda as both have been active posters Cinema Blend's forum for years. They were kind enough to get back to me on a few questions I had about the making of the commercial and the fruits of their labor, which in addition to getting one of their ads aired, also included a cash prize and a sizable bonus from Doritos when their ad made it to #2 on USA Today's Ad Meter.
Below is the "Underdog" ad that aired during the Super Bowl and further down, Kyle Gerardi speaks about his and Josh's experience with making the commercial and winning the contest.
How did you come up with the idea for the commercial?
We were just hanging out, talking about how we used to put on my dog's shock collar and run through the yard and shock ourselves like idiots... The idea just kind of sprung from that.
How long did it take to put it together?
It took about 3 days of shooting. The first day was mostly just getting a few test shots and making sure the commercial made sense after a rough edit. It did, so we decided to shoot the real thing.
How'd you work out the funding for it?
SmallHD, a local company that some friends of ours own, gave us a few hundred bucks so we could shoot the commercial. It was nice to have funding for once on a project. It's a lot easier to work when you have food.
Were there any other ideas that you had that you decided not to go with?
Well, this year both of the ads we submitted ended up in the Top 6. That involved the old man with the tazer. (below)
Have you ever been shocked by a collar before?
Haha, yeah. It's been about 10 years, but I remember it not being very pleasant. It was bad enough we decided to de-activate the collar afterwards.
Do you have any other projects that you're working on right now?
Right now we're just trying to do as many jobs as possible. Local ads and such, so we can save up to fund our first film. We really want to eventually make feature films and Doritos has really given us the boost we need to do that. I don't know how much detail I should go into about our first film, but it's not going to be Hell Yeah, Willie. We decided we want to do something a bit cheaper and more personal.
---
As for the ad that didn't make it to air (but did make the top six in Dorito's contest), here it is below. You'll note the similar theme in the commercial. Though, in this one, it's an elderly man that gets the Doritos as well as a healthy dose of shocking revenge.
Here's a little bonus anecdote that Kyle shared with me about his and Josh's experience on morning radio show Bob and the Showgram. While the guys might have the art of amusing commercial creation down, their radio-interview skills might need some work.
---
Chalk it up to a learning experience, guys! Add that to the list just under, "How to make a ton of money by creating a hilarious Doritos commercial and getting it aired during the Super Bowl."
Your Daily Blend of Entertainment News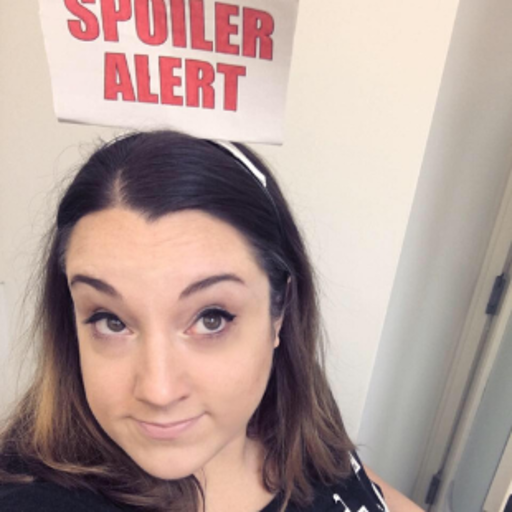 Assistant Managing Editor
Kelly joined CinemaBlend as a freelance TV news writer in 2006 and went on to serve as the site's TV Editor before moving over to other roles on the site. At present, she's an Assistant Managing Editor who spends much of her time brainstorming and editing feature content on the site.