Siberia Drama Picked Up By NBC For Summer Premiere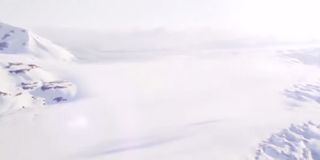 NBC has just acquired the rights to a thriller drama set in the middle of nowhere. Siberia is about a bunch of reality contestants who get dropped off in the wilds of Tunguska, where, 100 years prior, a meteor landed. Early on a contestant is injured in the mysterious area and soon the contestants realize that no help is coming and they are on their own to survive.
The reality series gone wrong is a pretty unique premise, but there's also a little bit of a survival thriller like The Grey and maybe even a little Tropic Thunder in that brief plot synopsis. Still, NBC Entertainment's Jeff Bader believes Siberia, from Sierra/Engine Television and producer Michael Ohoven's Infinity Films, to be a show that will connect with audiences, especially since it gives a glimpse behind the scenes on a reality series.
So, the idea that a reality television show would mess up and leave contestants to fend for themselves in the wild is pretty ludicrous, but no more ludicrous than the idea of a young girl seeking revenge and mucking up the lives of rich people or, alternatively, a set of amulets holding the key to why the power has been turned off. There's a lot of wild stuff on television, and Siberia may very well fit right in. The one-hour thriller will premiere on Monday, July 1 at 10 p.m. ET.
Other programs NBC has on the roster for this summer include America's Got Talent (June 4), Crossing Lines (June 23), Get Out Alive with Bear Gryllis (July 8), and Camp (July 10).
Amazing Race & Top Chef superfan with a pinch of Disney fairy dust thrown in. If you've created a rom-com I've probably watched it.