Steven Tyler Officially Leaving American Idol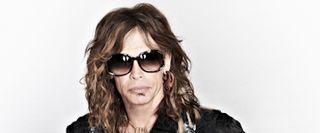 Given the rumors that Jennifer Lopez and/or Steven Tyler might be considering an exit from American Idol, this news may not come as a major surprise, though I expect fans of Tyler will be disappointed regardless. The official word is in and it looks like the Aerosmith singer is out.
Fox passed along the official word today, stating that after two seasons (Season 10 and 11), Steven Tyler has decided to depart the series and his role as judge on the singing competition. Fox also passed along the following statement from Tyler, who speaks about focusing his attention on his band.
I like Steven Tyler a lot, especially as a musician, and he offered many amusing moments to the series during his run on Idol, however I can't say I'm especially disappointed by this news. For one thing, it sounds like he's happy to get to dedicate more time to his own music. And for another, the Idol judges table might be due for another change-up. It lacks some of the chemistry and spark it once had back during its early years. The show might do well to bring some new people in. I'm still holding out hope that music producer Jimmy Iovine might be moved to the judges table. Whether or not that happens, it should be interesting to see who's brought in to replace Tyler.
We're also left to wonder if Jennifer Lopez will follow Tyler out. There isn't any official word on that just yet.