TV Land Pilots Cast Jay Mohr, Ellen Woglom, and Ben Falcone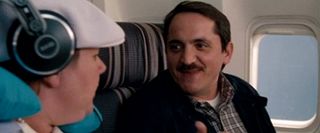 TV Land has added to the cast of two new comedy pilots. Brothers-in-Law has two lead roles filled with the addition of Jay Mohr and Ellen Woglom, while the other pilot I'm Not Dead has tapped Ben Falcone for a starring role.
Comedian Jay Mohr and Californication actress Ellen Woglom will play opposite each other as a new couple; Woglom's character has a fraternal twin sister who is married to already-cast Josh Cooke. The two men will find themselves thrown together and expected to bond by the two sisters, in spite of having absolutely nothing in common. There's nothing quite as awkward as forced male bonding involving men trying to keep their partners happy. The pilot comes from the 3rd Rock From the Sun team of Bill Martin and Mike Schiff, according to Deadline.
Ben Falcone has taken the lead role on the other comedy pilot TV Land has on tap. I'm Not Dead is set to be the the channel's first single-camera project. In it, Falcone plays a man who is diagnosed with a heart condition that could end his life at any time. Seizing the day, he decides to say what's on his mind and live each day as his last, since it could very well be. It's not really a novel idea, but if done well could be amusing. This one is written by Frasier writer Jon Sherman, so the wit should improve a tenuous plotline. Falcone, who recently starred on the big screen in Bridesmaids also wrote and starred in a pilot for CBS in the past season opposite his wife Melissa McCarthy.
Your Daily Blend of Entertainment News