TV Recap: American Idol – Leftovers – The Best (And Worst) Of The Rest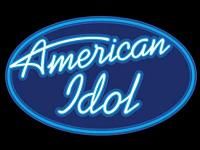 This "clip show" is always my least favorite episode of the series. I always think that if the auditions are good or bad enough to be included in the show, they should just stick them in their original audition city episodes, and extend them to 90-minutes. This "Leftover" episode is just a way to milk one more episode before they get to Hollywood week. But there were people on it worth talking about -- so here we go!
After Amy Davis' pretty ordinary audition, which gets her through to Hollywood, we get to hear from Tiffany. Like The Blues Brothers, her trek to American Idol is a mission from God. She says her voice is a gift from the Almighty, but her voice says something different. When she warms up in the hallway before going in front of the Big Three, her voice sounds like the siren that calls volunteer firefighters to the station house for an emergency. Simon tries to insult Tiffany's voice without getting letters from Christian groups from across the country by saying if her singing is a gift, it should be returned. But Tiffany shows she is a good Christian by turning the other cheek and walking out quietly when she's told she's not making it to the next round.
Next is Ashley, who is "dating" two twins. It seems she was dating one, but then started dating the other. The three of them are so hopelessly attractive, that their story sounds like Jerry Springer moved to The Hills. First the two twins, Chris and Corey, audition by performing a rap/beatbox duet, which is as bad as the raps that WWE wrestler John Cena treats the Raw crowd to (if you're not a fan, trust me, they're bad) before his matches.
After the twins are ushered out, Ashley comes in. Ashley suffers from "Kellie Pickler Disease," which has been spreading like the plague this season. This was proven when she sings "Red High Heels." Simon calls her singing "excruciating," and the only thing worse than her singing is the way she says "EXCRUCIATING!??!" in response. What made this segment great is that the twins are telling the camera how bad she is while the judges are also telling how bad she is. Of course, her boyfriend (boyfriends?) won't tell her, because, as most guys know, you can't tell a girl this hot anything negative because she'll dump you in a second, especially if you have a triplet.
Cadrin is next, and she sings something from Dreamgirls. She has an over-the-top voice that would respond well with some coaching. Simon thinks she'll never get over it, but the other two put her through to Hollywood. I think Cadrin might be the sleeper in the competition, and I see her going Top 5. Also, it doesn't hurt that she looks like a thinner Katherine McPhee.
Joanne is a beautiful plus-sized model who has sung the Star-Spangled Banner at Madison Square Garden before NCAA championship games. She has a full R&B voice that will surely make the post-Hollywood round, but could lose when one of the weekly themes falls out of her comfort zone. Simon shockingly says no to her, but the more sensible other two judges (yes, Paula too) put her through.
Alisha, who looks like a pre-Celebrity Rehab Mary Carey is next, and she completely blows a Celine Dion song. Randy recommends that she try a Dolly Parton song but she doesn't know a single one. So they give her a chance to go learn one in the hallway and come back, which Simon has no confidence at all she can do. So with the help of YouTube and Lyrics.com (and a seemingly Wi-Fi-equipped ballroom) she comes back with confidence that she can pull off "Islands In The Stream." With a weird shaky twang, she pulls it off and she's off to Hollywood. Even though Simon says that Paula and Randy were right to let her do a second song, his smirk says what we're all thinking: this girl has NO shot at making it past the next round.
J-Smyoove (I think that's how he spells it) comes in with what he calls the WOW factor. His audition turns out to have more of a WHA? factor for me. Besides the cheesy shower of glitter, the impossibly high notes her tries to hit, and his always successful "I wrote this song myself" ploy, this terrible audition was worth it for one thing. Simon goofs around with the production assistants as he fights with them who should clean up the glitter on the floor. First he asks the PA to do it, then Ryan, and then he tries to sweep it up himself. This little segment shows how much Simon really is an asset to this show. For all his grumpiness about how much he hates the audition process, he shows that he really does like to have fun on the road, and that you'll never really know which Simon you're going to get on each episode.
Next were two auditions that show the power of returning after you've been abused. Both Chikezie and Danny tried out before, and both were shot down for different reasons: Randy was not a fan of Chikeze, and Danny fell victim to nerves and song choice. Both show significant improvement and make it to the next round. But only Chikezie seems to have what it takes to really go far in the competition. Danny, (and the promo for next week hints at this), will fall apart again when it really counts.
So next week is Hollywood week, and I'm really looking forward to the new twist they have planned. For the first time, the singers will be able to play instruments while they perform, a product I think of Chris Daughtry's success as a musician as well as a singer.
There are also hints of some full-on blowouts from the judges, between the contestants, as well as each other. There's even a tease of a crying Paula Abdul, which is always fun.
Your Daily Blend of Entertainment News
Thank you for signing up to CinemaBlend. You will receive a verification email shortly.
There was a problem. Please refresh the page and try again.