TV Review: The Kill Point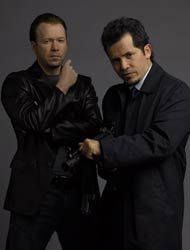 Starring: John Leguizamo and Donnie Wahlberg
Airs: Sundays at 9:00 p.m. on Spike TV
One of the things I wish the networks would do more is air miniseries. Not every story needs to be drawn out into a full series. Some stories would fit neatly into miniseries, giving viewers something to be entertained by and giving the networks less to lose if the show doesn't turn out to be a hit. Spike TV seems to think this is the right way to go. With their new eight-hour series, 'The Kill Point,' the network has taken all of the ingredients for a great TV show and condensed it into an entertaining miniseries.
Based on the first three hours of this miniseries, 'The Kill Point' delivers a substantial amount of drama with a few doses of suspense and humor to keep the show entertaining. The story focuses on a group of bank robbers, lead by a man named Mr. Wolf (John Leguizamo). When Wolf's team attempts to rob a bank, things go wrong and they end up having to take hostages. Meanwhile, a police negotiator named Horst Cali is working hard on the outside to make sure the hostages get out safely.
We learn early on that Wolf and his team are former military and are running this robbery and subsequent hostage situation as though it were a military operation. The hostages include a fairly wide variety of people, including a nerdy computer kid, the daughter of a very wealthy businessman, a criminal defense attorney, a couple hiding in a closet and a bunch of other random people. On the outside, Cali makes some minor strides with Wolf but eventually, the FBI steps in and things start to get messy again.
The bank robbers all seem to have their own personal baggage, which is making the situation on the inside a lot harrier than it should've been. Meanwhile, the FBI people are clashing with Cali and the other cops. It's a fairly familiar story. We've seen all this before in movies like The Negotiator and Die Hard and any other story about people being taken hostage. What makes this series work are the characters and their stories. Leguizamo delivers a solid performance as Wolf, a guy whom we presume is the bad guy but seems to have a good side. It will be interesting to see how his back-story unfolds.
Wahlberg does the role of Cali justice as the tough but intelligent negotiator who seems to have Wolf figured out before anyone else. He also serves as a bit of comic relief on occasion because for some reason, Cali is obsessed with people using proper grammar. The way the story is set up, it seems that if there's anyone who can take control of this situation, its Cali.
What pleases me most about 'The Kill Point,' aside from the action and suspense, is knowing that it's an eight-hour series. The major networks should be taking notes here. Spike TV is delivering an entertaining and suspenseful drama with good acting and a story that's easy to follow. Knowing that the series will reach its conclusion after only eight hours is somewhat of a relief, not because the story isn't enjoyable but because with this kind of drama, there's really no reason for it to drag on forever.
'The Kill Point' airs on Sunday nights at 9:00 p.m. on Spike TV. If you missed the first few episodes, they're available to purchase on iTunes. Also, it looks like Spike TV is set to air a marathon of the series on Sunday, August 26th.
Your Daily Blend of Entertainment News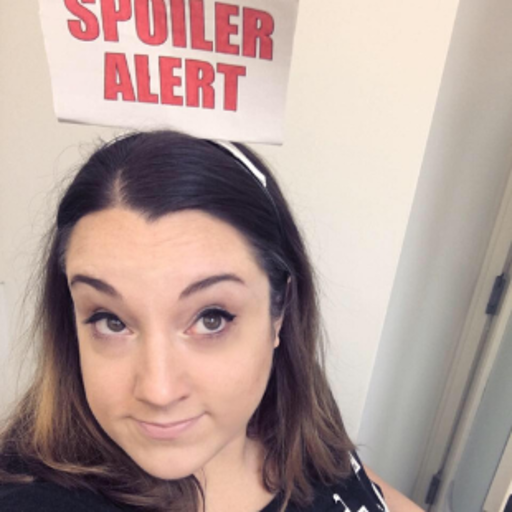 Assistant Managing Editor
Kelly joined CinemaBlend as a freelance TV news writer in 2006 and went on to serve as the site's TV Editor before moving over to other roles on the site. At present, she's an Assistant Managing Editor who spends much of her time brainstorming and editing feature content on the site.