Three Actors In The Running To Replace Patton Oswalt On Beach Lane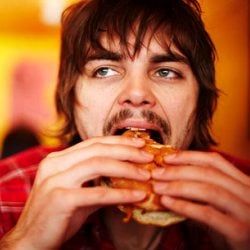 The news that broke last night was technically just a rumor, but apparently it's true that Patton Oswalt has bailed on the NBC pilot Beach Lane, and the network is already casting their net to find people to replace him. Deadline reports that three people--Nick Thune, Michael McMillian and John Forest--are in the final running, with the winner presumably to join the cast as soon as possible.
None of these guys are as well known as Oswalt, of course, but each has their own reason to be good for the role. Thune looks nothing like Oswalt, but like him is a relatively successful stand-up comedian with some credits as a "correspondent" on The Jay Leno Show to his name. McMillian has had a more traditional acting career, with a recurring role on True Blood and appearances in The Hills Have Eyes II and Imagine That. Forest appears to be the least experienced of the three, with appearances on House and Without A Trace but nothing resembling a consistent role.
All three of these actors are younger than Oswalt and not anything like him physically, which may indicate creative differences over the character that caused him to leave the show to begin with. As much as I like Patton Oswalt, it's hard to argue with a departure that offers up this opportunity a newcomer instead.
Check out some of Nick Thune's stand-up below to see if you like him as a candidate for the role.
Your Daily Blend of Entertainment News
Staff Writer at CinemaBlend