The Three Musketeers And Other Characters Cast For The BBC Adaptation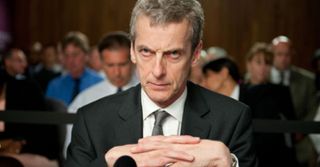 The BBCs, One and America, announced last summer that they would be co-producing a new small screen adaptation of Alexandre Dumas' The Three Musketeers. The last time the author's most famous work was adapted was by Paul W.S. Anderson with an, uh, interesting 2011 feature film but something tells me that this planned ten part television drama will offer a decidedly different take on the classic.
Described as a 'contemporary take' on Dumas' tale of four highly skilled French soldiers (yes, four), yet still set in 17th Century Paris, The Musketeers comes from My Week With Marilyn screenwriter Adrian Hodges and begins shooting next month with The Thick Of It's Peter Capaldi leading a great, almost all-English, ensemble. Capaldi will play Cardinal Richelieu (a shadowy figure similar to his Malcolm Tucker) with Luke Pasqualiano (The Borgias), Santiago Cabrera (Merlin), Tom Burke (The Hour) and Howard Charles playing D'Artagnan and the titular Musketeers, Aramis, Athos and Porthos, respectively.
According to Hodges, "the series is all about passion, romance, heroism and action and I can't think of a better group of actors to embody those diverse qualities." Each installment involves a different adventure for the small band of fighters, the first of which shows how the young D'Artagnan crosses paths and soon joins up with the Three Musketeers while on a mission to avenge his father. Sounds like the show should be worth the wait with the series not set to air until 2014. It also stars Hugo Speer, Tamla Kari and Maimie McCoy.
Your Daily Blend of Entertainment News