Toby Stephens Will Play A Pirate In New Starz Series Black Sails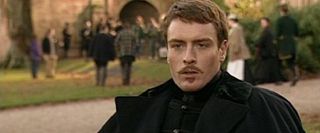 Starz's upcoming new high seas adventure has cast its leading man. British actor Toby Stephens, who most recently appeared in the BBC series Vexed, has been tapped for the role of Captain Flint. He's the feared and infamous pirate in Black Sails, the new series taking place two decades before the story told in the classic book Treasure Island.
Captain Flint is in charge of the pirate ship Walrus, which docks at New Providence Island, the buccaneer's haven where crime runs rampant and drinking, prostitution and, of course, piracy are the norm. The pirate's way of life and the debauchery-filled port are both coming under threat, and the age of pirate supremacy seems to be coming to an end, but Captain Flint fights to keep his way of life intact. He and his crew are featured in Treasure Island, and this series will act as a prequel to the Robert Louis Stevenson novel, giving the pirates a backstory.
Deadline says the show is gearing up for production in Cape Town, South Africa. Producers are hoping it will launch in 2014, when Spartacus will have wrapped up its final season, meaning Black Sails may well get the time slot currently held by the gladiator drama. The project comes from Michael Bay and Neil Marshall (The Descent) is on board to direct the pilot.
It seems the high seas are hot right now. Syfy just picked up the British series Sinbad. Back in the spring, FX started working on an hourlong drama called Port Royal, and NBC gave a straight-to-series order to Crossbones, a series based on the book The Republic of Pirates.
Your Daily Blend of Entertainment News