Touch Review: Kiefer Sutherland Returns To Fox And Form In Tim Kring's New Drama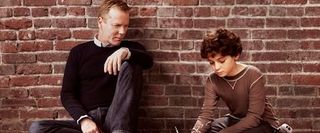 I hadn't realized quite how much I missed Kiefer Sutherland in a starring role on television until I started watching the first episode of Fox's new series Touch. This is not to say that Sutherland's character is all that comparable to Jack Bauer. There are comparisons to be made, but Touch is not 24. Still, it's January, which would be the right time for 24 to begin, and there are a lot of cell phones tossed around in the suspenseful new Tim Kring drama. The good news is, Touch is great and the series has a lot of potential. The not so good news is that, after tonight's preview we have to wait until March for the actual series to begin.
I want to start off by saying that it was not my intention to go into this series premiere prepared to draw comparisons to 24 (for Fox and Sutherland) and Heroes (for Tim Kring), however, that turned out to be much easier planned than done. Despite what we might say about the later part of the series, Heroes started out great and Touch is definitely off to a similar start. Meanwhile, Sutherland's character Martin Bohm is not Jack Bauer, but there's a level of urgency throughout the pilot that does bring out a determined, frustrated side to Sutherland, that will feel very familiar to 24 fans.

Moving on from comparisons to other things, Touch stars Sutherland as Martin Bohm, a single father who is trying to raise his 11-year-old son Jake (David Mazouz). That proves to be tricky as Martin is struggling to make ends meet with his job, and his son has special needs. Jake doesn't speak and he refuses to be touched. He's obsessed with numbers and has recently taken to climbing up on an electrical tower, which raises questions as to whether Martin can give his son the kind of attention he needs. That introduces Clea Hopkins (Gugu Mbatha-Raw), a social worker who thinks Martin may be in over his head. But Martin feels like he's on the verge of getting through to his son when he starts to suspect Jake is trying to communicate with him through numbers.
While we begin to understand Jake's abilities with numbers through his father's growing awareness of it, there is something else happening in the episode, which takes the concept of seemingly random decisions and how they affect people to a global level. For the sake of avoiding spoilers, I'll leave it at that, other than to say that it's good.
What Touch seems to be attempting to do is, through an emotional story, demonstrate how people's lives connect with one another's. The pilot episode succeeds in this, not only in how things unfold for Martin and Jake, but through the other story.
There's a fair amount of emotional momentum building up throughout the episode as things finally start to fall into place and we realize what's happening. Over all, it comes together really nicely, though there is one moment that I think goes a little bit too far, but that may just be me. By that point, I was already sold on the show. In the meantime, Sutherland is great. As Martin, he demonstrates some of the same intensity we saw in Jack Bauer, without the hard edges. And Mazouz' Jake, though silent, exudes a quiet wisdom that's never overdone.
Like I said earlier, I don't want to compare Touch to other shows, but watching the Touch pilot, it's difficult to feel blindly enthusiastic about this series with Heroes in mind. The Tim Kring super-hero drama started out with so much potential and the first season delivered on what was promised to us in the pilot episode, but the show quickly unraveled after that. Touch feels familiar in that it promises twists and emotional elements, which could amount to a truly great story. There's so much potential for the show to take off and be the next must-watch drama on television. Based on the pilot, I want to say that's what it is. So, while I'm proceeding with caution, I'm also prepared to love this show.
Touch debuts with a special preview Wednesday, Jan. 25 (9:00-10:00 PM ET/PT), then makes its series premiere Monday, March 19 (9:00-10:07 PM ET/PT) on FOX.
Your Daily Blend of Entertainment News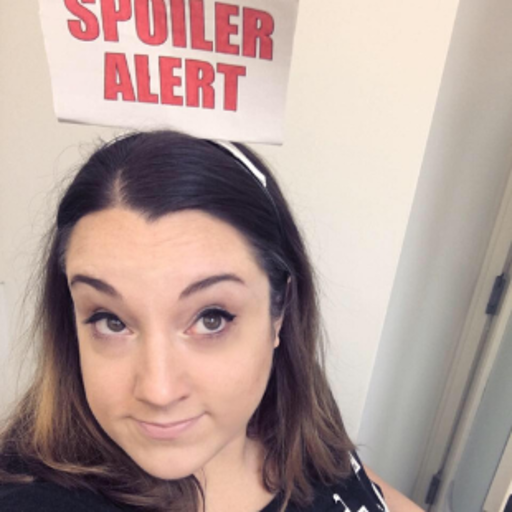 Assistant Managing Editor
Kelly joined CinemaBlend as a freelance TV news writer in 2006 and went on to serve as the site's TV Editor before moving over to other roles on the site. At present, she's an Assistant Managing Editor who spends much of her time brainstorming and editing feature content on the site.