Touch Season 2 Adds Greg Ellis And Two More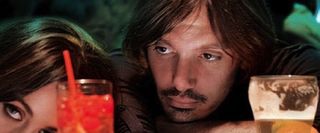 While we won't have to wait until January for Fox's Touch to return for its second season, the drama won't be back for Season 2 until later in October. And with it, comes a new setting and by what Fox is announcing, at least a few new characters. Check out the latest casting news and a bit of Season 2 plot description for Touch ahead, but consider yourselves vaguely spoiler warned!
Touch is a drama starring Kiefer Sutherland as a father of Jake, a boy who doesn't speak, but can see connections through numbers and uses those numbers to try to communicate with his father. This has a tendency to send Sutherland's Martin Bohm on a sort of numbers-themed scavenger hunt, which puts him in the path of other characters, some of whom are involved in strange, seemingly coincidental global connections. When things left off last season, Martin and Jake were faced with the decision as to whether or not to help Maria Bello's character Lucy find her missing daughter. Based on the casting news and description Fox shared, looks like that story will be further developed in Season 2.
Fox shared the announcement today that actors Lukas Haas and newcomer Saxon Sharbino are joining Touch for Season 2, with Greg Ellis also set to appear in a recurring role. Sharbino has been cast in the role of Amelia, Lucy's gifted but missing daughter. Meanwhile, it looks like Ellis will be playing a journalist and an old friend to Martin. And Haas has been cast to play Calvin Norburg, an Aster Corps genius whose paths will cross with Martin and Jake at some point.
Here's what Fox released today:
Sharbino's credits include a role in the 2010 film I Spit on Your Grave and a small part in an episode of Friday Night Lights. Haas had roles in Inception and Red Riding Hood, as well as Adam Sherman's Crazy Eyes. Meanwhile, Ellis appeared in Day 3 of 24, and more recently voiced roles in The Boondocks, The Annoying Orange and Batman: The Brave and the Bold.