Two Stanley Kubrick Screenplays Being Adapted For Television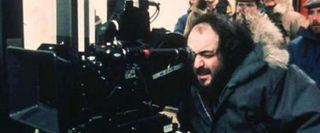 Two of the screenplays from legendary filmmaker Stanley Kubrick's that never made it to the screen might make their way to the small screen instead. Entertainment One is partnering with Philco Films, which bought the scripts back in 2010, to create a TV movie and a miniseries based on the scripts for Downslope and God Fearing Man.
Downslope, which was originally meant to be a big budget feature film, is a Civil War era drama that follows a Confederate Army Colonel, John S. Mosby, who sets out to settle a score against Custer for hanging several of his men. The screenplay is based on a true story by Shelby Foote, a Civil War historian, and will be adapted into a TV movie.
The second project is aiming for a future as a mini-series. God Fearing Man is another true story, this time that of a Canadian minister turned safe cracker; Herbert Emerson Wilson came from an unlikely beginning to become one of the most infamous bank robbers of the 20th Century.
Philco Films was co-founded by Stanley Kubrick's son-in-law Philip Hobbs and Steve Lanning. Accoridng to Deadline the company also has a third Kubrick project that was purchased at the same time as these two. Entertainment One is behind AMC's Hell on Wheels, NBC Saving Hope and the new DirecTV series Rogue starting Thandie Newton.
New work from Kubrick well over a decade since he passed away is big news indeed; hopefully the adaptations for television can live up to the Kubrick name and vision. Kubrick's films include The Shining, A Clockwork Orange and Full Metal Jacket, which remains my all-time favorite war film. It's a big legacy to live up to.