Who's Going Dancing With The Stars?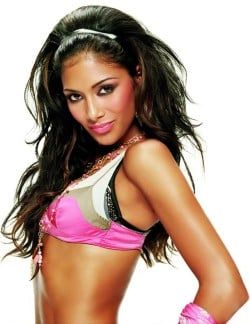 During ABC's Monday night finale of The Bachelor, they announced the cast of the upcoming season of Dancing with the Stars, which included ... the Bachelor. This season, eleven celebrites will take to the stage, including the most recent Bachelor, Jake Pavelka. And all couples will stay in the competition and perform during the first two weeks.
The smaller number of contestants was reportedly because of the more impressive caliber of the names brought on board. The worst kept secret among them was the inclusion of Pamela Anderson. Fans of Paula Abdul were also disappointed as the official cast listing dashed what tiny shreds of remaining hope they had that the former American Idol judge would participate as a contestant this year.
Here's who did make the cut:
Buzz Aldrin - One of the first two humans to walk on the moon, alongside Neil Armstrong.
Pamela Anderson - Baywatch babe, Playboy playmate, PETA spokesperson and '90s sex symbol.
Erin Andrews - ESPN football and baseball sideline commentator, as well as other sports reporting for the network.
Shannen Doherty - 90210 staple, tabloid star and witchy woman on Charmed.
Kate Gosselin - Reality TV star, tabloid goddess and famously single mother of eight children: sextuplets and twins.
Evan Lysacek - Hot off a gold medal figure skating performance at the 2010 Vancouver Winter Olympics.
Niecy Nash - Comedian famous for her role on Reno 911! and current host of Style Network's Clean House.
Chad Ochocinco - Cincinatti Bengals wide receiver, currently holding six franchise records.
Jake Pavelka - Commercial pilot who went from rejection on The Bachelorette to headlining the latest The Bachelor.
Nicole Scherzinger - Scored number one hits both as a solo artist and as lead singer for the Pussycat Dolls
Aiden Turner - A trained chef and accomplished DJ, along with his long run on ABC's All My Children.
Your Daily Blend of Entertainment News
Your Daily Blend of Entertainment News
Thank you for signing up to CinemaBlend. You will receive a verification email shortly.
There was a problem. Please refresh the page and try again.