Jingle Jangle: A Christmas Journey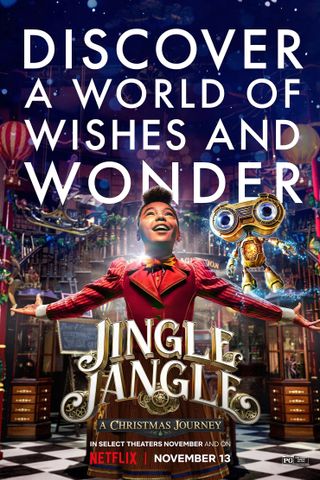 A musical adventure and a visual spectacle for the ages, Jingle Jangle: A Christmas Journey is a wholly fresh and spirited family holiday event. Set in the gloriously vibrant town of Cobbleton, the film follows legendary toymaker Jeronicus Jangle (Academy Award winner Forest Whitaker) whose fanciful inventions burst with whimsy and wonder. But when his trusted apprentice (Emmy winner Keegan-Michael Key) steals his most prized creation, it's up to his equally bright and inventive granddaughter (newcomer Madalen Mills) — and a long-forgotten invention — to heal old wounds and reawaken the magic within.
Latest about jingle jangle: a christmas journey
Your Daily Blend of Entertainment News
Thank you for signing up to CinemaBlend. You will receive a verification email shortly.
There was a problem. Please refresh the page and try again.