Keegan-Michael Key: What To Watch If You Love The Key And Peele Star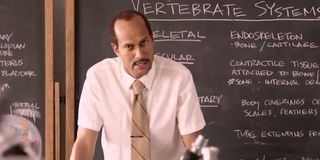 When it comes to comedy legends, there are many you can think of right on the spot. People like Robin Williams or Adam Sandler are always on those lists. But with me, my thing has always been the comedy legends of today, the ones that have been up and coming for years and have really established themselves as some of the funniest guys or girls out there. One of those legends for me is Keegan-Michael Key.
From his time on Key and Peele to some of his more recent escapades into musicals and comedic movies, Keegan-Michael Key has done a lot that fans enjoy. Online, there are plenty of options for people who love the comedic actor to stream, from some of his best movies on Netflix to the best movies on Amazon Prime. Here's what to watch if you love the Key and Peele star.
Jingle Jangle: A Christmas Journey (Netflix)
First up on our list, let's take a look at, in my eyes, the perfect Christmas story. Jingle Jangle: A Christmas Journey tells the story of an amazing toymaker who loses his spark to create when he grows older, and how his granddaughter comes into his life, helping with a magical invention that could change their lives forever.
Let's start out with the music – oh my God. It's some of the best music out there. Truly, the lyrics, along with the beats, to these songs will be stuck in your head, even if it's not Christmas time. Keegan-Michael Key portrays the villain in this, which is honestly a wonderful change of pace from his usual roles in comedies and even has an awesome villain song that you can bop your head to. Even if it's not Christmas time, this movie is worth the watch.
Stream Jingle Jangle: A Christmas Journey on Netflix.
Toy Story 4 (Disney+)
When the announcement of a fourth Toy Story came out, I was a bit concerned due to the fact that I believed Toy Story 3 was the perfect ending to the Toy Story franchise. However, there was no reason to doubt Toy Story 4, as it was a wonderful add-on to the classic story of toys, where we follow Woody, Buzz, and the gang with their new kid, Bonnie, on a story of belonging and acceptance.
Toy Story 4 also took the chance to introduce some awesome new characters – one of them being Ducky, voiced by Keegan-Michael Key, alongside his buddy, Bunny, voiced by Jordan Peele. You can already see where this is going. These two were amazing in the roles they were given, from their awesome chemistry to their scenes with Buzz - even the schemes that they came up with were some of the funniest parts of the film. Truly an outstanding duo.
Stream Toy Story 4 on Disney+.
Saturday Night Light (Hulu)
Saturday Night Live has had some awesome guests in their more than 45-year run, with some amazing cast members that have come from it, like comedy legend Eddie Murphy, or more recent cast members like Amy Poehler. However, did you know that Keegan-Michael Key has only ever hosted one episode of Saturday Night Live?
With someone who is spectacular in sketch comedy, you'd think Key would get on there more, but even so, with the recent episode he did on the popular primetime sketch show, he rocked the house. From great skits like a parody of The Last Dance to him beating up a puppet with Kenan Thompson, you'll be holding your side from laughing too hard watching this episode.
Stream Key's Saturday Night Live episode on Hulu.
The Prom (Netflix)
I'm starting to see a trend now with Keegan-Michael Key – musicals are something he really seems to enjoy doing, and it shows with The Prom. In this Ryan Murphy-directed musical, based on the Broadway musical of the same name, we see two young women fight for justice for the right to go to prom together as a couple, along with some famous friends to help along the way.
As the principal of James Madison High School, Keegan-Michael Key does a fantastic job in his role. From the musical numbers he's in, like "It's Not About Me," to the chemistry he has with his costars such as the impeccable Meryl Streep or Nicole Kidman, he dances his way into stardom. Who would have thought a principal would have this much skill to get down on the dance floor? Well, if it's Keegan-Michael Key, you better believe it.
Friends From College (Netflix)
But just because Keegan-Michael Key has done some awesome films, that doesn't mean that he hasn't been in some really funny TV shows. Friends From College stars Key, alongside costars Fred Savage, Cobie Smulders, and more, telling the story of a close-knit group of friends from Harvard who are all in their 40s and are trying to navigate their lives in NYC – with a side of cheating as well.
The original series on Netflix ran for two seasons, but in those two seasons, we got to see a new part of Keegan-Michael Key that we don't necessarily get to see that often. Mixed in with his common and hilarious comedic antics, Keegan-Michael Key really gets to show off his talent as a dramatic actor as well, displaying real-world situations accurately, such as the affair that he's having, and the butterfly effect it has. It's a great change of pace from his normal roles – and a welcome one at that.
Stream Friends From College on Netflix.
Dolemite Is My Name (Netflix)
If we want to talk about a big switch from his usual roles, look no further than Dolemite Is My Name, an original Netflix film that Keegan-Michael Key had a main role in. In this biographical film, Eddie Murphy stars as Rudy Ray Moore, who is known for playing the character Dolemite in his stand-up routine and blaxploitation films, starting with the titular film, Dolemite, showing the struggles of his life.
Key portrayed Jerry Jones, a screenwriter who is the complete opposite of the craziness of Rudy Ray Moore, creating a wonderful and intriguing contrast. Eddie Murphy and Keegan-Michael Key have stunning chemistry together in the scenes they are in, showing an astonishing connection between both comedy and drama. In terms of film, this is most certainly one of Key's best to date, and I can only imagine what he'll do going forward after an awesome movie like this one on his resume.
Stream Dolemite Is My Name on Netflix.
Rick And Morty (HBO Max)
I can't go through a Keegan-Michael Key list without mentioning his iconic character in Rick and Morty. The popular adult cartoon shows the adventures of brilliant yet cynical Rick Sanchez and his nerdy grandson Morty, coming across several different aliens and space adventures that put their lives at risk on a daily basis.
In the Season 2 episode, "A Rickle In Time," Keegan-Michael Key guest-starred as the Fourth Dimensional Being, an alien that was eternal and someone who has to keep the timelines in check – and was completely fed up with Rick and Morty's sh*t, and decided to lock them up for splitting the timelines. His character was so iconic that he was brought back in Season 4 of the show, nearly four years later.
Stream Key's Rick and Morty episode on HBO Max.
Key And Peele (Hulu)
It's the reason you're here, aren't you? While Keegan-Michael Key has been around for some time, what really made him pop up on the scene was the sketch show that he and his buddy, Jordan Peele, did from 2012-2015, Key and Peele.
The show ran for five seasons and had some of the best sketches out there. If you for some reason haven't watched Key and Peele, watch it now. You won't regret it. While it's amazing that both of these actors have gone on to do incredible things – Jordan Peele even won an Oscar for Best Original Screenplay for his critically acclaimed film, Get Out – it's always fun to revisit these two at their roots and laugh my butt off. I will always remember the "Substitute Teacher." Best skit of my life. I'm already laughing.
Hotel Transylvania 2 (Amazon Rental)
While Hotel Transylvania 2 isn't available to stream, renting it is a must if you love Keegan-Michael Key. The sequel to the popular animated film, Hotel Transylvania, follows the story of Mavis having a half-vampire, half-human child, and Dracula, along with his buddies, are trying to find out if the young boy has any powers yet – putting him in a lot of danger and plenty of mischievous adventures.
While Keegan-Michael Key did not play Murray the Mummy in the first Hotel Transylvania movie – that was CeeLo Green – Key takes over the role with style, almost adding in a wonderful new comedic aspect to Drac's gang. Key also continued to play Murray in the third film and will reprise his role in the upcoming fourth and final film, Hotel Transylvania: Transformania, so it's clear that Key loves the wrapped-up monsters. And honestly, you will too if animated movies are your go-to.
Rent Hotel Transylvania 2 on Amazon.
Pitch Perfect 2 (Amazon Rental)
It might be the last on this list, but it's certainly not the least. Pitch Perfect 2, the sequel to the popular college film, Pitch Perfect, follows the Barden Bellas as they take their a cappella skills worldwide, creating a name for themselves after winning the national championship of a cappella, while also trying to maintain a normal college life.
Beca, the main character of the Pitch Perfect series, has an internship at a recording studio – and her boss is Keegan-Michael Key, who plays Sammy, a rude but very successful music producer. His scenes with Anna Kendrick are some of the best in the movie, especially when he realizes that Beca actually has talent as a record producer. Plus, Sammy's moments with Dax, another intern, will have you laughing so hard ("Say one more hipster thing, and I'm going to shove you in your vintage bassoon case").
Rent Pitch Perfect 2 on Amazon.
My personal favorite has always been Jingle Jangle – there's just something about Keegan-Michael Key all dressed up in that outfit but acting as a villain that makes me snort with laughter every single time. No matter which one of these options is your go-to, you can bet that there's plenty for you to stream. Now, all we have to do is wait for some of Keegan-Michael Key's next movies.
Your Daily Blend of Entertainment News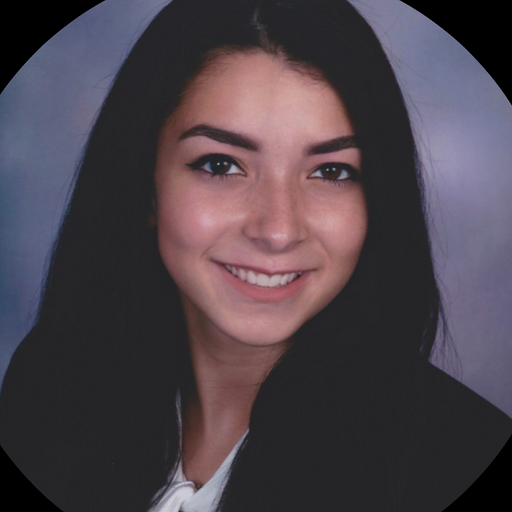 Big nerd and lover of Game of Thrones/A Song of Ice and Fire. Will forever hate season eight. Superhero and horror geek. And please don't debate me on The Last of Us 2, it was amazing!