Fox World Cinema Will Focus On Foreign Films For At-Home Audiences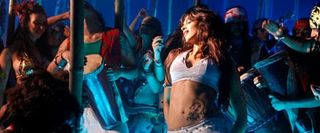 Twentieth Century Fox has announced the debut of a new production branch which will be bringing titles from around the world to DVD, video on demand, and digital download. The division, aptly titled Fox World Cinema, will focus on diversifying the foreign film market in the states. The first run will include Korea's The Yellow Sea, China's The Butcher, the Chef, and the Swordsman, and India's Dum Maaro Dum.
Fox World Cinema will also focus on bringing audiences "provocative" and "entertaining" films. This basically means Fox won't be grabbing titles all willy-nilly, and will instead be choosing films that have mainly screened at big film festivals. For instance, Dum Maaro Dum screened at the Venice Film Festival. Other films planned for Fox World Cinema's first run screened at the Toronto Film Festival or Cannes. If this first run goes well, we can expect three to four films to appear every six months or so.
Fox World Cinema will be working alongside another Fox branch, Fox International Productions, which has in the past acquired and distributed foreign films, but also has co-financed and created foreign language films. This is the group responsible for bringing audiences Slumdog Millionaire and Last King of Scotland. Since creation is a big part of FIP, it makes sense Fox would create a separate division meant specifically to market to the home audience. It seems like Fox World Cinema's biggest agenda will be getting the on-demand and digital releases going, since they aren't even offering Blu-ray options. At minimum, it'll be interesting to watch this experiment as it flounders or flourishes.
Your Daily Blend of Entertainment News
Thank you for signing up to CinemaBlend. You will receive a verification email shortly.
There was a problem. Please refresh the page and try again.