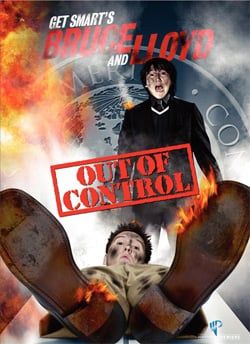 While I'm typically not a big fan of direct to DVD sequels to movies, I'm very curious about Get Smart's follow up picture, Bruce and Lloyd: Out of Control. The sequel, which follows two of the supporting cast members of the main picture, has been designed to be released around the same time as Get Smart's theatrical release. This is a sequel by design instead of simply being motivated by money, and that changes things a bit.
I haven't seen a ton of advertising for Bruce and Lloyd, although maybe I'm not looking in the right place. For instance, Collider has gotten their hands on a trailer for the DVD which looks pretty good. Not just does the movie feature Masi Oka and Nate Torrence as Bruce and Lloyd, but you've got a slew of other favorites in there as well, including Patrick Warburton and Larry Miller.
Click over to Collider to see the trailer for Get Smart's Bruce and Lloyd: Out of Control
Your Daily Blend of Entertainment News
Thank you for signing up to CinemaBlend. You will receive a verification email shortly.
There was a problem. Please refresh the page and try again.