Netflix Embraces Original Programming With Fincher/Spacey Drama House Of Cards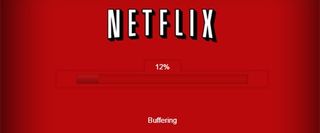 Deadline has broken a huge story today with the news that Netflix has outbid cable networks such as HBO and AMC for the rights to the drama series House of Cards. If you haven't heard rumblings of the show yet, you will: two of the names attached are David Fincher as exec producer/director and Kevin Spacey as exec producer/star.
This expansion into original programming is a huge step for Netflix, and an equally huge gamble. Even aside from testing unproven waters as to whether an original Netflix-distributed show can work, the move could also raise the ire of networks who now have to view Netflix as potential competition for content, rather than just as a distribution partner. How this might affect negotiations for new shows coming to Netflix's Instant Watch catalogue remains to be seen.
Nor is Netflix being overly conservative in their first foray into original programming. Deadline reports that, although negotiations are still underway, the deal is rumored to be worth more than $100 million. Not all that surprising considering that Netflix is purportedly giving the series an amazing two-season commitment right out the starting gate. That's pretty significant in a media landscape where it's not unheard of for shows to get shitcanned after airing a single episode.
House of Cards is actually based on both a novel and a British miniseries of the same name. Michael Dobbs' political thriller novel was set at the end of the Thatcher era in the UK, and was adapted into a BBC miniseries in the early '90s. Dobbs came by his subject matter honestly: he's a former Chief of Staff at the Conservative Party headquarters, so he probably had no problems lending his book verisimilitude when it came to the vagaries of UK politics. This American version was scripted by Beau Willimon, whose only other IMDb credit is a play called "The Ides of March" (which makes it all the more appropriate to be posting this today...).
Your Daily Blend of Entertainment News
Thank you for signing up to CinemaBlend. You will receive a verification email shortly.
There was a problem. Please refresh the page and try again.