Netflix On The iPhone? There's An App For That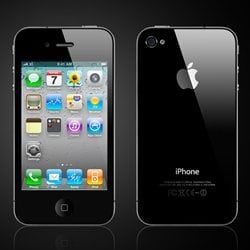 Continuing its quest to conquer every conceivable platform, Netflix will be bringing its instant streaming capability to the iPhone later this summer. There was already an app out for the iPhone's larger, trendier sibling, the iPad, so the only real surprise is that it's taken this long.
Engadget is reporting that the iPhone app will have all the expected bells and whistles -- playback from where you last left off, ability to search through your instant queue, multiple-network support, and 3G streaming. It's one small step for Netflix, one giant leap for people who want to watch movies on a tiny little screen.
And remember, all you future iPhone Netflix streamers, you can keep track of new Instant Watch additions each week in FlixWorthy.
Your Daily Blend of Entertainment News
Thank you for signing up to CinemaBlend. You will receive a verification email shortly.
There was a problem. Please refresh the page and try again.