Most sports movies are easy to define. A League Of Their Own is not. Partially a comedy, partially a drama, it's a nostalgic heater that's more about the joy of competing and the power of inclusion than any one specific game. Its characters aren't caricatures, but they're just over the top enough to quickly differentiate from one another and be memorable. Its script covers a lot of months and a lot of games, but because each of the main characters his or her own non-baseball concerns, the course of the season never feels monotonous. It's a very careful movie. That's why it feels so current. With the exception of the first ten minutes with dated music and slow awkwardness prior to Dottie's almost two hour long flashback, A League Of Their Own feels like it could have been made yesterday. This movie would have done big business at the box office during any decade, and that really is a skill. Sometimes reviewers get so caught up in what movies are technically proficient that he or she will lose sight of what movies are fun to watch. A League Of Their Own's two hour plus runtime zips by with laughter, tears, smiles and missed cutoff men (I'm looking at you, Evelyn). Those elements, along with brilliant and loveable characters, are why people continue to watch the movie today. That all of it exists amidst good editing, careful pacing, intelligent writing and top notch production value is just the extra movement on the slider.
With many of baseball's greats overseas fighting in World War II, Chicago Cubs owner Walter Harvey (Garry Marshall) convinces the other power brokers that money could be made running a women's professional league. Scouts, including the foul-mouthed and loveable Ernie Capadino (Jon Lovitz), are sent to all corners of the United States in search of talent, and when the dust settles, our main characters Dottie (Geena Davis) and her kid sister Kit (Lori Petty) find themselves on the Rockford Peaches alongside former taxi dancer All the Way Mae (Madonna), loud-mouthed Doris Murphy (Rosie O'Donnell) and the unfortunate looking Marla Hooch (Megan Cavanagh).
More than any other character, Marla works as a microcosm for why A League Of Their Own works so well. With slumped shoulders, horrible hair, a debilitating shyness and some weird eyes, the second baseman should be fodder for us to laugh at, but director Penny Marshall gives us just enough reasons to keep her from being some ludicrous buffoon. She cooked and cared for her father in her mother's absence. She's a loyal friend and a nice person. So, when we're asked to laugh at her, we don't do it in quite such a mean-spirited way. We laugh in the same way we laugh at poor Evelyn (Bitty Schram) crying in baseball or bringing her idiot son Stillwell Angel on road trips. We laugh because we care, and we care about all of these people--including Tom Hanks' hysterical Jimmy Dugan.
A League Of Their Own is often cited as the film that got Hanks back on track. After a series of less than stellar outings, he put himself back in the public's good graces and then miraculously went more than a decade without making a single film people didn't love. That charisma and likability is obvious every second he's on screen. Like a ringer, he consistently pops in at just the right moment to score a big laugh, and when he sobers up and starts offering real advice and delivering devastating war department letters by the end of the film, his acting performance is even better. It's positively Hankstastic.
Whether battling the Racine Belles or battling each other, the Rockford Peaches are one of the most loveable teams in the history of sports movies, and busting out this highlight film will always be an awesome way to spend two hours. The extras don't quite live up to the lofty standard set by the movie itself, but for those who cherish A League Of Their Own, there are still a lot of smiles to be had. There's a long, multi-part featurette that chronicles casting, filming and the movie's legacy entitled "Nine Memorable Innings". It goes into detail about which women needed a ton of baseball instruction (Madonna, Davis) and which ones needed almost none (O'Donnell, Petty). It also features a lot of bitching about the weather in Indiana, a topic near and dear to my heart, and brag posts about Jon Lovitz's likeability.
Apart from uproarious, improv-heavy comedies, deleted scenes aren't often pointful or worth watching, but the fifteen found here are actually riveting, despite their poor picture quality. Many add interesting layers to the personal lives of the women. One features Jimmy surprise attacking Ira with a bottle from behind to save the girls from getting caught at the bar. Another features Dottie taking out a pregnant Marla Hooch at second base with a vicious slide that almost causes her to miscarry and most shockingly of all, one features Jimmy and Dottie kissing. I know. Shocker. The original cut of the film was four hours. The elongated version would have been incredible, but rationally, I understand why most of this had to be cut.
Combined with a commentary track from Marshall, Petty, Cavanaugh and Tracy Reiner (Betty Spaghetti) and Madonna's music video for the track "This Used To Be My Playground", A League Of Their Own boasts a far better than average collection of special features. The picture transition is solid. The sound is good, and if the movie isn't already in your collection, this new Blu-ray is a good version to buy.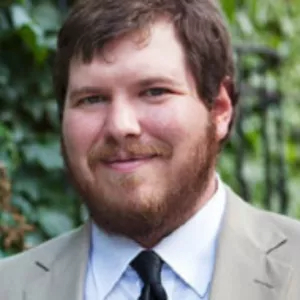 Enthusiastic about Clue, case-of-the-week mysteries, a great wrestling promo and cookies at Disney World. Less enthusiastic about the pricing structure of cable, loud noises and Tuesdays.