A YouTuber Is In Hot Water After Admitting To Lying And Deceiving CS: GO Fans, Get The Details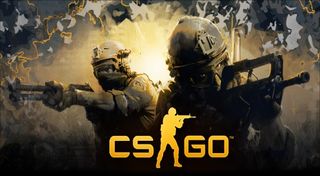 (Image credit: Valve)
New information has surfaced regarding a second scandal involving gambling within the Counter-Strike: Global Offensive community. Popular YouTuber Lewis PsiSyndicate has admitted to partaking in rigged gambling schemes to help promote a new Russian Counter Strike: Global Offensive gambling site called SteamLoto.
Game Informer did a write-up on the scandal following TechRaptor's news story about a video made by Lewis himself. A video in which he admits that he and SteamLoto collaborated together to lure people to the gambling site.
Lewis explains that he made two unboxing videos for Counter-Strike: Global Offensive in collaboration with SteamLoto. Essentially he was supplied with an account on SteamLoto and it was explained that he was given high-value items that would appear on his account. He filmed himself using the SteamLoto website, where he used real money to purchase seemingly random Counter-Strike: Global Offensive item boxes. While a few of the boxes did turn out to be random low-tier skins for guns and knives, two of the items turned out to be high-value skins, worth a real life value of $3,200.
Lewis knew that he would be receiving high-value items, but he made it seem like in the videos it was all per chance. He also didn't disclose that SteamLoto was not a random site he happened upon, but that they approached him to promote the Counter-Strike: GO gambling site.
This is actually a breach of the Federal Trade Commission's regulations, in which they recently updated their guidelines following an e-mail campaign back in 2014 to address game reviewers and YouTubers.
The FTC notes on their website under the section regarding endorsements that those receiving payment to promote a product should make a clear and conspicuous disclosure so consumers are informed that they are reading or watching an ad. For video content, they usually suggest to disclose this information in both the video and in the video's description box.
In this case, there was no disclosure that the unboxing videos for the rare Counter-Strike: GO skins were actually part of a paid promotion with SteamLoto.
This comes shortly on the heels of news about YouTubers Trevor A. Martin, also known as TmarTn, and Tom Cassell, also known as ProSyndicate, who were called out recently by YouTubers HonorTheCall and H3H3Productions for running a Counter-Strike: GO gambling website called CS: GO Lotto. The duo, in connection with several others, including YouTuber and live-streamer Josh "JoshOG" Beaver, have been promoting the CS: GO Lotto website in similar fashion to what Lewis PsiSyndicate was doing: posting unboxing videos and winning large sums of money in order to entice viewers to use the gambling site.
None of the YouTubers disclosed in their videos that they actually owned the gambling website, and that they had equity stake in it. What's more is that prior to removing and privating the videos containing or mentioning CS: GO Lotto, Trevor A. Martin had suggested in the video descriptions that only those above the age of 13 should use CS: GO Lotto. However, in the state of Florida, where CS: GO Lotto is operated from, the gambling law clearly states under section 849.04 that you must be of legal age to participate in any sort of gambling activity. The legal age of gambling in Florida is 18.
Various groups have already contacted the Florida state Attorney General's office, as well as the Federal Trade Commission, and have informed them about both the CS: GO Lotto case and Lewis PsiSyndicate's involvement with SteamLoto.
Staff Writer at CinemaBlend.
Your Daily Blend of Entertainment News
Thank you for signing up to CinemaBlend. You will receive a verification email shortly.
There was a problem. Please refresh the page and try again.