New Pokemon Go PC Program Will Help You Catch Em All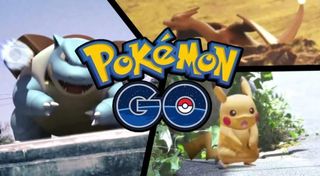 (Image credit: Niantic Labs)
Insta-PokeGo is the new bot program making waves in the Pokemon Go circles. The program hasn't been up for long but it's one of the most powerful botting programs around and could help you catch 'em all.
ComicBook.com did a detailed report on how the program works and what exactly it does. You can have the program spoof your GPS so it travels around for you to spot out new Pokemon and discover new PokeStops. It does more than just travel around for you, though. Insta-PokeGo can also capture Poemon for you in Pokemon Go without you having to lift a finger. And the app even goes further than that- fighting and defeating Pokemon for you and even seeking out rare, location specific Pokemon and capturing those you don't already have in your inventory.
Insta-PokeGo was designed by former DropBox employees, one of which includes a certain Steve Bartel who has been going around doing a bit of publicity and interviews for the app. Over on the Facebook page, Bartel reveals that after just a couple of days of having the app in operation, there have been more 10,000 bots have been run by players, with 90,000 Pokemon having been caught in Pokemon Go.
The bots have picked up more than 750,000 items from PokeStops and more than 50 million experience points have been racked up so far. Bartel compares the XP to more than 250 accounts going from level 0 to level 20. Bartel also reveals that the bots have been running all day long and even with 120 concurrent bots in operation and limiting the bot usage to 15 minutes, there's still a two and a half hour waiting queue for the bot.
The comment section on the page is actually very interesting, because not everyone is really for this bot. Some have stated that this could hurt Niantic Labs and Pokemon Go in the long run, and that the company might want to take legal action; they may not be far off with that reasoning.
Regardless of the divide taking place in the comment section on the Facebook page discussing Insta-PokeGo, Niantic Labs have been working around the clock to battle against botters and GPS spoofers working to compromise the spirit of Pokemon Go. The whole point of the game is to get up and go out, enjoy yourself and to get some exercise. Bots basically remove the need to even play the game.
Niantic have been requesting some sites and services close down, such as third-party Pokemon trackers that allowed gamers to find and track down Pokemon in Pokemon Go using a radar-like system.
In some instances, the Pokemon trackers made sense because the original tracker in Pokemon Go was no longer working and due to glitches of the 3-step setup a lot of gamers had to resort to third-party services in order to find nearby Pokemon.
However, in this case Insta-PokeGo literally plays the game for you and removes all challenge or reason to play the game. ComicBook.com and others don't expect the bot service to stay up for very long given that it breaks Niantic Labs' terms of service for Pokemon Go. Don't be surprised if the team is served up a cease and desist letter soon.
Staff Writer at CinemaBlend.
Your Daily Blend of Entertainment News
Thank you for signing up to CinemaBlend. You will receive a verification email shortly.
There was a problem. Please refresh the page and try again.