The Insane Amount Of People Playing Elder Scrolls Online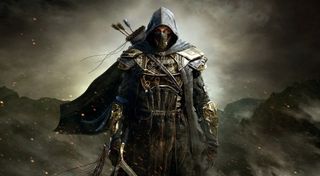 (Image credit: ZeniMax Online)
ZeniMax Online's The Elder Scrolls Online has been going strong for several years now. The game has managed to hit an insane milestone that will most definitely make a lot of other companies jealous due to the amount of people playing it.
Gamespot picked up news from MMORPG.com where game director Matt Firor revealed that they've managed 8.5 million players in The Elder Scrolls Online. Firor further explains that that figure represents sold-through figures and not shipped figures.
A lot of times publishers and manufacturers will release press statements stating that a protect has "shipped" so many millions of units, and then get really coy and quiet when asked about the sell-through figures. It's a typical marketing tactic to get the word out that a product is moving big numbers, even if the actual sell-through might be a heck of a lot lower.
In the case of The Elder Scrolls Online, they aren't using weasel words or shoddy stats to pad the numbers. For instance, in the MMORPG article they explicitly mention that ZeniMax isn't just counting people who have registered for their MMO. Despite Overwatch being hugely popular, we actually have no idea how many units the game actually sold. What we do know is how many people have registered to play it. It's a tactic used often to bolster the figures for a game; people are led to believe something is bigger than what it is based on something that seems relevant when in reality it could be a skewed figure.
For instance, Runescape a while back had announced that they had more than 200 million registered accounts. However, according to an independent tracker at Misplaced Items keeping record of logins and online account usage, they place the actual active player base at around 91,000. For free games it's easy to pad the numbers to something huge based on registered players (even if they are duplicate accounts at times), but it's rare for a company to be transparent about actual sell-through data.
In the case of The Elder Scrolls Online, they actually have a heck of a lot of people who have purchased the game and seem to be playing it on Xbox One, PS4 and PC.
This news comes ahead of ZeniMax's upcoming expansion that they're planning to release this upcoming June, where gamers playing the MMO will have the ability to travel to the land of Morrowind, based on the location featured in The Elder Scrolls III: Morrowind for the OG Xbox and PC, which came out 15 years ago.
Originally The Elder Scrolls Online got off to a rocky start, but it's slowly managed to lure in a strong following of gamers thanks to a consistent outpouring of expansion packs by ZeniMax. They stuck with the game, did a lot of patchwork on the gameplay and eventually they made a subscription-free model in combination with a premium model for people who wanted to put money into the product for some extra benefits.
According to Gamespot The Elder Scrolls Online actually managed to add 1.5 million new players since June of 2016 last year. There also seems to be an equal dispersion between players per platform, so there's a lot of love for Bethesda's property across all groups of gamers.
Your Daily Blend of Entertainment News
Staff Writer at CinemaBlend.