BlizzCon 2017 Has Been Officially Announced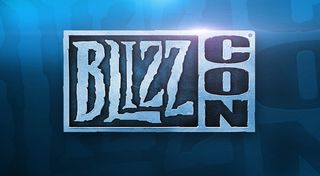 (Image credit: Blizzard Entertainment)
It's become an annual tradition to attend the BlizzCon events to gain insight, information, and news on all of Blizzard's latest projects, upcoming titles and new content for established brands. Well ahead of the actual event, Blizzard has announced some key details for BlizzCon 2017.
Over on the official BlizzCon website they announced that tickets for the event will go on sale starting April 5th and April 8th. This will be for the BlizzCon 2017 event set to take place over the weekend between November 3rd and November 4th at the end of this year at the Anaheim Convention Center in California.
In order to give everyone a fair chance to get their hands on tickets to the event, Blizzard will open up two different time slots in which to acquire the tickets, once during April 5th on Wednesday starting at 7:00pm Pacific Standard Time, and again over the weekend during April 8th on Saturday starting at 10:00am Pacific Standard Time. Tickets will be priced at $199 each for access to the weekend convention.
There's also a special charity dinner that they'll be hosting for the Children's Hospital of Orange County, in which 200 tickets are being sold for $750 each to help with donations.
This should give people with fairly busy schedules time to buy tickets in case they miss out on the opportunity during the Wednesday weekday rush. The weekend availability should be more accommodating to those either working multiple jobs or who have a variety of courses taking up time throughout the day.
In addition to the standard physical tickets being made available, Blizzard will also allow gamers to attend via virtual tickets once again. The virtual tickets will enable gamers to view an all-access live-stream of the convention show floor, as well as the panels and events set to take place during BlizzCon. They didn't announce details on the virtual tickets... yet.
If they don't announce any big new games during this year's other major events, such as E3, then expect Blizzard to unveil their next new project (or at least hint at it) during BlizzCon. They also usually use the convention to announce major changes to games such as Diablo, World of Warcraft and Heroes of the Storm.
They've also been using BlizzCon recently to also talk quite heavily about Overwatch, introducing hints about new characters, as well as roadmaps for what they have planned for the new shooter franchise. Of course, between now and then, you can also expect some huge new updates to drop, such as news about Doomfist. He's one of the characters that people have been clamoring about for quite some time since he was first hinted at early on during Overwatch's release.
Blizzard also already rolled out a lot of details about this year's season of Hearthstone content, including an overhaul to the way cards are collected and used during ranked matches, so that's all wrapped up for now. However, you might expect some big news for what they have planned in 2018 for the game by the time BlizzCon rolls around.
In addition to content for games, there will also be eSports events taking place at this year's event, as well as in-depth discussion panels centered around Blizzard properties.
Your Daily Blend of Entertainment News
Staff Writer at CinemaBlend.