The Witcher 4 Could Happen After All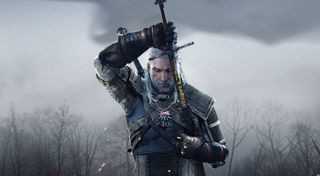 (Image credit: CD Projekt Red)
After the Blood and Wine DLC expansion pack for The Witcher 3: Wild Hunt, we were basically informed that Geralt's journeys in The Witcher universe were done with. Even if the Polish supernatural superhero's quests have come to an end, it doesn't mean that the series is completely finished.
In fact, according to a report from Gamespot, The Witcher 4 could happen after all. This was revealed during an investor's conference meeting in Poland, where CD Projekt Red stressed the fact that they purchased the rights from novelist Andrzej Sapkowski in order to do a trilogy of games based on the white wolf, Geralt of Rivia; but the trilogy being finished doesn't mean that they're completely done with the property.
There's still a possibility of diving into more stories based on The Witcher universe. According to one of the executives from CD Projekt at the investor meeting, they stated...
The first thing that comes to mind is whether or not we'll see a series centered around Ciri this time? She was the catalyst for the adventure that kicked off at the start of The Witcher 3, so could we see some future adventures centered around Geralt's protege?
Of course, the whole Witcher concept lends itself to a near infinite amount of possibilities and stories. They could deep dive into the lore and tell any number of stories. Also, as noted by Gamespot, back in December of 2015 CD Projekt had already noted that it would be unfair to not make a fourth game in the series.
One thing to keep in mind, however, is that you shouldn't expect any new Witcher titles to release anytime soon. CD Projekt Red is focused on putting Cyberpunk 2077 into full production for whenever it's scheduled to release.
In fact, at this rate I'm thinking that maybe we won't actually see the game released until 2019 or 2020. That would mean that we wouldn't see The Witcher making a return to the market until maybe 2025 or so, which seems kind of crazy, but, even after they complete Cyberpunk 2077, they still have another AAA title in the works that they are planning on completing. So, yeah, even if they do make a fourth Witcher game it's going to be a long ways off from now.
They currently have 300 people working around the clock on Cyberpunk 2077, so we'll likely get to see or learn more about the game either at this year's E3 or at some point later in the year. In fact, I'm starting to think that by the time the game arrives, a new set of consoles may be on the horizon or it could end up being a PS4 Pro and Xbox Scorpio exclusive along with releasing on PC.
Even still, CD Projekt managed to make such an intense and beloved trilogy centered around Geralt that fans should be okay with The Witcher games and DLC that they have at the moment. And, well, fans will have to be satisfied because there won't be another new game in the series for a long while to come.
Staff Writer at CinemaBlend.
Your Daily Blend of Entertainment News
Thank you for signing up to CinemaBlend. You will receive a verification email shortly.
There was a problem. Please refresh the page and try again.