New Need For Speed Will Leave Always-Online In The Dust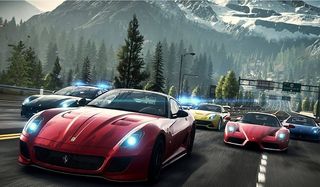 The next Need for Speed game is careening toward a 2017 launch, but, before it arrives, the developers have decided to give gamers a peek under the hood. One of the features likely to rev most of your engines actually has to do with online play.
In short, players will no longer be forced to play the next Need for Speed online. The team at Ghost Games recently addressed the reboot's always-online gameplay, stating it will no longer be a driving force for the series. Apparently, player feedback went a long way toward helping the team make this particular decision. Here's what the team behind the game had to say:
Can I get a hallelujah? This actually addresses a number of complaints folks had with the most recent Need for Speed. As directly noted in the blog post, this means players will be able to pause their game again, something you couldn't really do in a game that's constantly online.
Second, that means that folks who don't have the internet (yes, they still exist) can still enjoy some racing action once the next Need for Speed game finally launches. Thirdly, that means those of us who sometimes prefer to just cruise around on our own can do so. I'm all for jumping into an online game world from time to time but, sometimes, I just want to drive aimlessly without pop-up notices giving me challenges every few seconds and some guy named SatanHatXXX69 deciding that he just wants to follow me around and try to crash into me.
But that's not the only news the developers shared concerning the next Need for Speed. You would think this would go without saying at this point, but they've confirmed that customization will be a big part of the next title. So get ready to pimp those rides.
Finally, you might be wondering when you'll be hearing more details about this next game in the Need for Speed series. According to the update, we can expect more details as we get closer to EA Play, which happens the same week as E3 in Los Angeles, from June 13-18. The post has a picture that reads "Motel Vacancy: June 2nd." In other words, we're expecting some sort of extra update, or maybe even a proper trailer, at that time.
Staff Writer for CinemaBlend.