Original Xbox Titles Are Coming To Backward Compatibility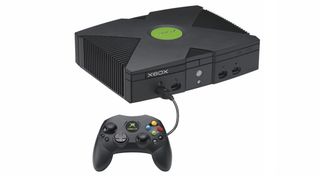 (Image credit: Microsoft)
One of the biggest surprises during Microsoft's E3 2017 press conference was that the OG Xbox games will be making a return via backward compatibility on the Xbox One and Xbox One X, the latter of which is due for release on November 7th later this year.
During the Xbox press conference, it was revealed that OG Xbox backward compatibility will support a number of older games from the first generation Xbox home gaming console starting at some point in late 2017.
This was one of the key selling points to the Xbox One X as Phil Spencer readied to close out the show. Unfortunately we did not get details exactly on how many games from the OG Xbox library would be made backwards compatible, but there were plenty of games scrolling through the background screens behind Spencer to give us a hint as to what we could expect to see playable as a backwards compatible title for the Xbox One and Xbox One X.
We did, however, get to find out that Crimson Skies from the OG Xbox would be making its way to Microsoft's newer generation home consoles.
The arcade flyer was actually one of the more original games for the original Xbox that helped separate it from the PlayStation 2 and GameCube at the time. Where Sony and Nintendo offered up traditional JRPGs and 3D platformers, the OG Xbox focused on online multiplayer games, competitive PvP titles, and lots of shooter games like Mechassault and Halo, along with arcade shooters like Crimson Skies and original games like Jet Set Radio Future.
Spencer was also quick to shoot down claims that backward compatibility wasn't that popular on the Xbox One. A previous study into some of the Xbox Live data was released that showed that people who play online only spent about 1.6% of their time playing Xbox 360 games.
Spencer, however, revealed that over half of all Xbox One owners have played backward compatible games. Essentially, even if Xbox Live users spend more time playing online games (surprise, surprise) it's still a heavily used feature by Xbox gamers. In fact, after adding backward compatibility to the Xbox One, Microsoft began winning certain months on the NPD charts, as reported by VG 24/7.
Smart bundles, an aggressively priced SKU, and a large catalog of games through the Xbox One and Xbox 360's library helped Microsoft beat Sony on the charts during various months throughout 2016.
There was also the case of games like Red Dead Redemption and Call of Duty: Black Ops II selling big from places like Amazon, eBay and GameStop after they were announced as being made backward compatible.
Even if the user play-time may show small percentages, backward compatibility is still a huge market driver that has helped Microsoft get back into console race.
I think for a lot of gamers it's more about having access to their old libraries through a single device, whether they play digitally or using physical discs, and it makes them feel there's added value in the product. You can look for the OG Xbox backward compatibility to go live later this year. We certainly hope fan-favorites like Halo, The Chronicles of Riddick and Knights of the Old Republic will make a return.
Your Daily Blend of Entertainment News
Staff Writer at CinemaBlend.