Red Dead Redemption Is Almost Out For PC, But There's A Catch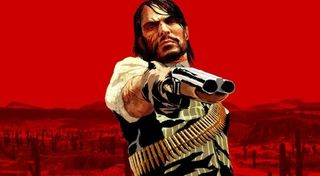 PC gamers have been begging Rockstar Games and Take-Two Interactive for ages to release Red Dead Redemption onto PC. Well, in a way they've obliged fans by allowing PC gamers to play Red Dead Redemption starting December 6th... except there's a catch.
Over on the PlayStation Blog junior product manager for Sony Computer Entertainment Europe, Ben Thorpe, explained that Red Dead Redemption will be playable on PC... but you'll need a PSN account and you'll need an active account on PlayStation Now.
Yes, Red Dead Redemption along with the Red Dead Redemption: Undead Nightmare standalone expansion will be playable on the PlayStation 4 and Windows PC through the PlayStation Now service.
This means that you can play the popular open-world Western game on your PC, but you'll have to cough up some coin to do so... and not just a one-time fee either. You can purchase an annual subscription for PlayStation Now for $100. This will net you access to all the games on the cloud streaming service for a fixed price.
Previously, there was a $45 three-month subscription but that wasn't very accommodating for most gamers out there looking for a viable backwards compatibility solution. The $100 a year subscription is being advertised at less than $9 a month. You would also need at least Windows 7, an i3 CPU with 2.0ghz or higher, 300MB for the application (not including caching) and 2GB of system RAM. That's not actually all that bad on the system requirement front to use PlayStation Now but the price seems pretty steep to play a game from six years ago.
Keep in mind that this is also the PlayStation 3 version of Red Dead Redemption, so the graphics will still be the same and the performance will be equivalent to what was offered on Sony's seventh generation home console.
PC gamers have been clamoring to discussion boards and forum threads to ask Rockstar for an actual PC port of the third-person shooter, but rumors continue to persist that the code for the game wasn't properly optimized for PC and it would take a lot of time, effort and re-coding to get Red Dead Redemption properly optimized to run on PC.
Apparently, after that incident Rockstar got more serious about porting to PC in a right proper way, especially considering that just previous to that they had the abysmal GTA IV port that didn't run correctly on PC for years, even for people who had high-end rigs.
For games that followed the Red Dead fiasco, Rockstar got serious about PC ports and began optimizing their games like their lives depended on it. Max Payne 3 is still one of the best looking games from seventh gen and one of the best optimized games from that generation, too. Rockstar also made sure that GTA V both looked great and ran fantastic on PC.
Hopefully they continue to extend that philosophy of proper PC ports to Red Dead Redemption 2 since they've basically given up on doing a proper port of the first game to PC. On the partial upside, there's at least the ability to play the original Red Dead Redemption on PC through PlayStation Now starting next week on December 6th.
Staff Writer at CinemaBlend.
Your Daily Blend of Entertainment News
Thank you for signing up to CinemaBlend. You will receive a verification email shortly.
There was a problem. Please refresh the page and try again.