What Sega Is Doing In Response To Criticism Of Sega Forever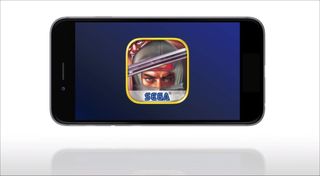 (Image credit: Sega)
The Sega Forever initiative did not quite get off to the start that Sega may have wanted. The free-to-play classic Sega Genesis titles are suffering from a myriad of performance issues on mobile devices, and Sega is definitely listening and taking action in response to the criticisms.
In an interview with Eurogamer, Sega Networks' chief marketing office Mike Evans answered some really tough questions, one of which included what Sega would be doing to fix the Sega Forever games currently available for mobile devices. Evans explained...
The rest of the interview didn't seem as cheery as that statement. Eurogamer drilled Evans on some of the critical feedback on the app stores right now from angry customers who have found that the games either don't work right or perform poorly on their device.
Evans decided to deflect and say that Sega is also seeing a lot of positive feedback from people who are enjoying playing the emulated games on their mobile phones.
An interesting aspect of the interview where Eurogamer and the Sega rep clashed, was that Eurogamer was attempting to make the point that all before Sega Forever gamers could easily get their hands on Sega's 16-bit offerings through ROMs and emulation, and that most of the top Genesis emulators out there can run on a variety of hardware -- including phones and tablets -- and not suffer from the performance issues that the Sega Forever titles suffer from. It's a good point to be made: why would gamers settle for an inferior service when they could just get an old Genesis emulator and some ROMs and not worry about any of the debilitating playability issues that come with the Sega Forever offerings.
Quite naturally most people might be asking "Well what makes Sega Forever any different from a standard emulator?" Well, nothing except for the fact that you can choose to either play various games for free and intermittently watch ads to compensate for the game being free, or you can pay $1.99 to own the game.
At the moment there is Sonic The Hedgehog, Phantasy Star II, Comix Zone, Kid Chameleon and Altered Beast available for mobile users. Sega has confirmed that it will be launching new games regularly through the collection, and gamers will be able to pick and choose and fill out their collection with the games that best suit their tastes.
The main issue, however, is that if customers lose respect for the service due to poor quality, it won't matter how many games that it rolls out, gamers will ultimately be turned off.
It's an interesting position for the company. Sega attempts to navigate its way through the market as a third-party software publisher while Nintendo continues to rely on proprietary hardware such as the Nintendo Switch, 3DS, and the upcoming SNES Classic Edition to continue to dominate the market. It's a real far cry from the heated 16-bit rivalry the two companies shared back in the 1990s.
Staff Writer at CinemaBlend.
Your Daily Blend of Entertainment News
Thank you for signing up to CinemaBlend. You will receive a verification email shortly.
There was a problem. Please refresh the page and try again.