WWE 2K18's Pre-Order Character Is One Of The Greatest Of All-Time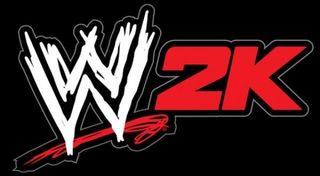 The pre-order bonuses for 2K Games' upcoming WWE 2K18 are surfacing, and one of the bonuses includes one of the greatest wrestlers to step foot into the squared circle, and compete on the world stage in front of millions, as well as recently find himself inducted into the WWE's Hall of Fame. It's none other than Kurt Angle.
Uproxx details that 2K Games recently announced that one of the exclusive playable characters for this year's outing of WWE 2K will be the Olympic Gold Medalist and current RAW GM, Kurt Angle.
According to the article, Kurt Angle will come in two different formats in WWE 2K18 based on his original "American Hero" persona, which he donned when he first entered into the WWE and his "Wrestling Machine" gimmick from his later "WWECW" time. Both gimmicks were similar in a way, but the original "American Hero" persona relied on his "Three Is" motto: Intensity, Integrity, and Intelligence. It was more of a parody of an American Hero gimmick than an actual American Hero gimmick. Angle's music was even a reuse of Del Wilkes' theme when he came to the WWE using The Patriot gimmick, which was literally an all-American hero gimmick. The name of the song was called "Medal" and it is a pretty enthusiastic piece. Early in Angle's career, it was used to mock him, with the audience chanting "You Suck!" after being goaded into doing so by then superstar Edge.
However, as Angle's career evolved and he lost a match where he had his head shaven, he later started to become more aggressive. Angle then switched to his "Wrestling Machine" persona following some notable feuds with various superstars. Angle was then moved over into ECW where he began putting on some serious clinics with various other talent.
Angle, however, was suffering from some major injuries during this time but was still wrestling. He was coping with those issue by taking painkillers. Unfortunately the drug issue became a problem and he ended up parting ways and joining TNA where he quickly entered into a feud with one of TNA's most over stars, Samoa Joe. The two had some amazing matches that eventually culminated in a no-holds-barred octagon match.
Unfortunately TNA's octagon won't be making the cut in the WWE game, and Kurt Angle's TNA gear won't be present either, but you will be able to play him in either his early WWF or later ECW gear, similar to how WWE featured Sting and Goldberg in their early days in WCW and their later days in the company. In the case of Sting this included his surfer gimmick and his highly popular Crow gimmick. For Goldberg his outfits included the black trunks and boots and later on his WWE gear where he had the black and white MMA-style trunks.
As noted by Uproxx, this is the first time Kurt Angle has been in a WWE game since 2006, more than a decade ago. They cite his last appearance being in Day of Reckoning 2 on the Nintendo Gamecube and RAW vs Smackdown 2007, back when THQ was publishing the games.
You can look for WWE 2K18 to launch for the Xbox One and PS4 later this year in October.
Your Daily Blend of Entertainment News
Staff Writer at CinemaBlend.
Your Daily Blend of Entertainment News
Thank you for signing up to CinemaBlend. You will receive a verification email shortly.
There was a problem. Please refresh the page and try again.