The Nintendo Network Just Made A Major Security Improvement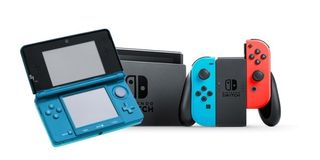 (Image credit: Nintendo)
When it comes to online safety there can never be too much of it. In fact, ever since the PlayStation Network hack from so many years ago, gamers have been extra cautious when it comes to protecting their accounts. Well, Nintendo appears to be acknowledging that caution with the newest update to the Nintendo Network.
Polygon is reporting that two-step authentication has been added to Nintendo Network IDs for both the Nintendo 3DS and the Nintendo Switch. This means that you no longer have to worry about someone getting a hold of your password or username and logging into your account and doing nefarious things with it. For people who keep their credit card information logged into their accounts when visiting the Nintendo eShop on the 3DS or Switch, it's easy to see how fear can set in for any hacker or account theft to jump in and start buying up stuff and attempting to take over the account.
With two-step authentication in place, gamers can choose to further secure their accounts by adding extra authentication so that not just anyone can get into the account. You can do so by going to the Nintendo Network website, logging into your account and going into the security settings and click on the option to enable two-step authentication.
According to Polygon, the two-step process runs through Google's Authenticator, so that you'll still need a third device in order to log into an account, other than your PC and your Nintendo device. The authenticator works similar to the one Blizzard uses for their system, which allowed users to attach a mobile authenticator to their World of Warcraft and Diablo III accounts to prevent hackers from gaining access to their accounts.
This extra measure is something many people believe could have been used to prevent the mass hacking attack that occurred back in 2011 involving the PlayStation Network, where loads of customers had their data exposed to hackers after the network went down following a breach. Sony has since then attempted to make amends for the data breach, but a lot of gamers haven't been entirely trusting of PSN when it comes to security. A two-step verification system could have helped protect data during that time, but it wasn't implemented until just last year... yep, a whole five years after the breach.
Nintendo is known for being a little slow to the draw when it comes to dealing with online network services, but there have been no criticisms about this move of adding in two-step verification. It's a necessary measure, especially as the Nintendo Network continues to grow and as the company looks to start charging annually for using the online service.
Nintendo plans on ramping up what's offered on the Nintendo Network starting in 2018, with an all-new service centered around Classic Games with new online multiplayer features, and a stronger focus on digital content and online gaming, which is admittedly Nintendo's biggest weak spot at the moment.
For gamers who want to take advantage of the new security methods, all you have to do is check into your Nintendo Network ID account settings and make the change.
Staff Writer at CinemaBlend.
Your Daily Blend of Entertainment News
Thank you for signing up to CinemaBlend. You will receive a verification email shortly.
There was a problem. Please refresh the page and try again.