What Went Wrong With Halo: The Master Chief Collection, According To The Director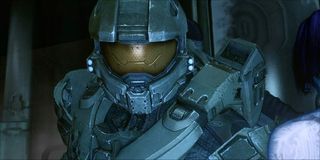 (Image credit: Microsoft)
Years after the release of Halo: The Master Chief Collection, a lot of people still have less than fond memories of the anthology starring the space-faring version of RoboCop known as Master Chief. Well, there's a reason some of those things just didn't gel when the game launched back in 2014.
According to a forum post on Halo Waypoint, the franchise director, Frank O'Connor, explained the issues at length, writing...
At the start of the post O'Connor explains that he's not an engineer, so he wasn't going to go too far in depth about the technical hiccups that the team encountered while testing and designing Halo: The Master Chief Collection. In a way, this definitely hurts because, retrospectively, it's impossible to tell what went wrong without a technical analysis or breakdown of the issue.
For instance, was the networking testing environment relying on peer-to-peer connections? Was it routed through a dedicated server testing environment? Were there regional routs in place? Subnet scattering? Incorrect packet identifier distribution? What does "testing in an environment that we had set up incorrectly" mean exactly?
O'Connor keeps everything surface and PR-friendly, so it's still difficult to breakdown what exactly went wrong given that he describes the issues that 343 Industries encountered as "errors" that were made and that the team approached the issues with the "wrong strategy." O'Connor skips out on explaining the errors specifically or the "wrong strategy" that led to Halo: The Master Chief Collection releasing in the state that it did.
Nevertheless, O'Connor describes the structure of Halo: The Master Chief Collection as "six pretty different game engines strapped" together, and that each title was intricately and delicately designed to work in the package that 343 and Microsoft delivered for Xbox One users back in 2014.
The issue, however, was that attempting to fix one problem opened up a host of others. And so, in order to prevent a ripple effect of bugs, glitches and game-breaking possibilities, 343 decided to leave most of the issues alone and focus more on improving other aspects of the game. O'Connor notes that the team felt bad for not truly making the game work right for everyone, but that the technicians and engineers did manage to get Halo: The Master Chief Collection to work well enough for most players.
We'll see if those further improvements also translate well into a smoother experience when the game's Xbox One X update goes live in 2018.
Your Daily Blend of Entertainment News
Staff Writer at CinemaBlend.