Hitman GOTY Edition Includes A New Campaign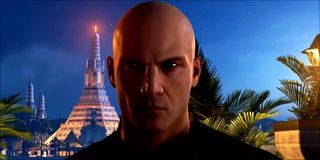 IO Interactive's Hitman reboot didn't exactly go over as well as Square Enix had hoped when the episodic-based game took to the market back in 2016. However, for gamers who missed out on the game because of the episodic nature of the title, there's a Hitman: GOTY Edition that brings all of the content together, as well as includes a new campaign for players to experience called Patient Zero. You can check out the trailer below.
The new campaign was featured in the video above, which announced that the Hitman: Game of the Year Edition would be made available for PC, PS4 and Xbox One gamers starting next month on November 7th.
The GOTY edition of the game will come with an all new bonus campaign called Patient Zero. The trailer also reveals that there are brand new weapons for players to acquire, along with new outfits to don, and new missions added to the campaigns already released for the game.
Some of the new outfits IO Interactive added to the updated package include a "Raven" getup where Agent 47 is decked out in a long coat, turtleneck and black gloves. There's a "Cowboy" outfit where he's wearing a 10 gallon hat with dark shades and a rather spiffy looking gray suit and white shirt combination. And then there's the "Clown" outfit, which is sure to make fans of It jump with glee at the idea of sneaking around and killing people with a giant red afro, a big squishy red nose, and a face full of paint.
The new weapons include a brand new multi-colored bat, a Striker pistol that looks mostly like an elongated .45 1911 with an ivory handle and a silver veneer, and then there's the Sieger 300 Ghost.
But it's not just a content refresh and an updated package that IO Interactive is going for. This Hitman: GOTY Edition also contains graphical tweaks as well. Over on the IO Interactive website the developers announced that the lighting engineers adjusted the chiaroscuro to every single stage in the game, so it should look slightly different, if not more refined and sinister to match the morbid vocation of our cosmetically morphing main man.
As for the Patient Zero campaign, it centers around Agent 47 having to race against the clock in order to stop a target from releasing a global epidemic. The campaign sports four missions and spans various locations across the game. The campaign will take players across Bangkok, Sapienz, Colorado, and Hokkaido... all of which have been visually overhauled to meet the themes of Patient Zero. Additionally, new music has been added to the Hitman: GOTY Edition thanks to Niels Bye Nielsen.
If you passed up on Hitman before because you didn't like the Telltale Games approach to distributing content for a AAA game, the GOTY edition will erase those worries by compiling all of the first season content into a single package.
Your Daily Blend of Entertainment News
Staff Writer at CinemaBlend.