Diablo 3 Is Bringing Back The Original Diablo on New Year's Day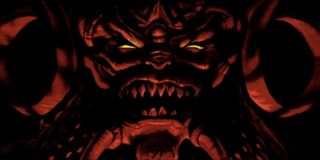 (Image credit: Blizzard Entertainment)
When it originally launched in 2012, Diablo 3 got off to a really rocky start. However, over time Blizzard managed to reel it back in and turn it into something really worthwhile across PS4, Xbox One and PC. Well, as a way to celebrate its next milestone on the market, Blizzard will be reviving the original Diablo in Diablo 3 starting New Year's Day.
The news broke over on the official Battle.net website, where it was announced that due to the anniversary of Diablo being right around the corner, Blizzard decided it was time to honor longtime fans with a little treat.
The anniversary kicks off with an adventure that sends players after a group of mysterious cultists at the Sanctuary in the Adventure Mode. You'll have to hunt down the clues and discover relics from Tristram's past, all while engaging in the revamped RetroVision, which allows you to experience Diablo 3 in classic Diablo aesthetics.
Many of the classic maps are redesigned within the latest engine, giving gamers an idea of what the old game would be like playing it on today's newer systems.
It's not all about the old-school, though. Blizzard is also implementing some new-school items and transmogrification effects, along with adding all new achievements for players to unlock with a trip back into the past. There are also new portraits that will be added, along with new pets and other items to loot on your dungeon runs.
You'll be able to get in on the action starting January 1st, 2018 and experience the old-school carnage throughout the entire first month of 2018. Things will wrap up on January 30th.
That's right, this little experiment into the classic history of Diablo is only going to be available for a limited time. You'll have to work fast and work hard to get in on the goods and take advantage of the New Year's event.
This is also Blizzard's way of getting gamers back into the fold to rekindle any lost interest in Diablo 3 over the years. The game did come out way back in 2012, so it's been five years on now and it's amazing people are still putting time into the game.
Blizzard also had a special Diablo 1 event last year, and fans flocked to the game to experience the classic dungeons. As pointed out in the comment section on the site, many are hoping that the start-of-the-year event will reap some benefits in the form of all new loot rewards. Although Blizzard said that there are items to loot, gamers right now aren't sure if they are new items or the recycled items from last year's event.
In any case, now that Diablo 3 has managed to saturate its audience on home consoles and PC, gamers who continue to enjoy the game but are looking for something new will have the old-school event to look forward to in just a couple of days. Of course, you'll only have a month to take advantage of the event.
Your Daily Blend of Entertainment News
Staff Writer at CinemaBlend.
Your Daily Blend of Entertainment News
Thank you for signing up to CinemaBlend. You will receive a verification email shortly.
There was a problem. Please refresh the page and try again.