How Your Old Gameboy Cartridges Could Live On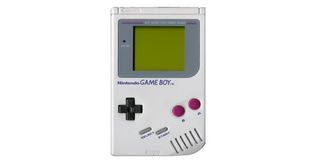 (Image credit: Nintendo)
Do you still keep all your old Game Boy cartridges? We all know that old carts stick around and usually don't stop working so long as you can blow the green stuff out of them and keep them clean. Well, there might be another alternative use for your Game Boy carts to help them live on besides playing them in Game Boy devices.
Gamespot is reporting that Hyperkin has a new device in the works that will be a prototype of the Ultra GB, which conveniently allows you to play your old Game Boy carts.
The new prototype was unveiled during the 2018 Consumer Electronics Show in Las Vegas, Nevada, which took place between January 7th and January 12th last week.
The Ultra GB's design is almost identical to the original Nintendo handheld. More closely, Gamespot is reporting that it visually resembles a Game Boy Pocket. The livery is a silvery aluminum with a blue-tinted screen instead of the traditional green hue that the old Game Boys were known for. It still has the typical cross-shaped D-pad design on the left-hand side of the device, with the start and select button at the center base, and the 'A' and 'B' buttons on the side.
At first glance, you would likely assume that this was just another classic Game Boy handheld, but you would be quite wrong. The Ultra GB can be charged both through a DC power adapter or through a USB-C port. It sports stereo audio output with chiptune capabilities, and has a secondary port for link-cable compatibility, enabling it to play Game Boy games with local area multiplayer support enabled.
One of the new features for this particular retro device is that Hyperkin will be adding an RGB scroll wheel so you can alter what sort of tinted hue the screen portrays when playing games. The device is scheduled to release before the year is out but it will be demonstrated later in the year at E3 in Los Angeles, California.
As far as price is concerned, Hyperkin wants to cash in on those smitten with nostalgia, so the company is aiming to get the Ultra GB up and out to gamers for under $100, keeping it priced in line with other retro systems that have come out recently such as the NES Classic Edition, which launched for $60 two years ago; or the SNES Classic Edition, which came out last year at the tail end of summer for $80.
The big difference is that the classic consoles came with a number of built-in games. 30 games were packed into the NES Classic Edition (although you could expand that number using a nifty hack trick), while the SNES Classic Edition came with 21 games, one of which was the unreleased Star Fox 2.
In this case, the Ultra GB seems to be just another new prototype based on an old Game Boy design. I'm also not sure how well Nintendo will take to a company selling a product based on one of its most popular devices.
A lot of gamers are curious if it will be able to play more than just traditional Game Boy games, such as Game Boy Color, and Game Boy Advanced titles. Right now some feel it's hard to justify the price for a retro system that isn't anything more than just the old system with a new price tag.
Staff Writer at CinemaBlend.
Your Daily Blend of Entertainment News
Thank you for signing up to CinemaBlend. You will receive a verification email shortly.
There was a problem. Please refresh the page and try again.