Xbox Live Party Chat Is Now Available On Your Smartphone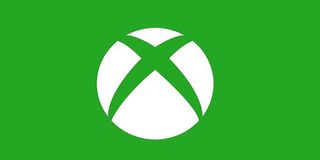 If you're looking for new ways to keep in contact with your Xbox friends list, Microsoft has officially delivered. According to a recent announcement, mobile devices can now be used to join the Xbox Live Party.
Xbox's Larry Hryb, better known as Major Nelson, took to Twitter this week to announce that both iOS and Android devices now have access to Xbox Live Party chat. Through your Xbox app, you can now start a chat, join one that's in progress and use voice features. Whether you're carrying on a conversation with your clan or simply prefer your Xbox friends list as a way of staying in contacts with folks, you can now do so directly from your phone, tablet, etc.
This functionality has been in beta for a while now, so its going live through the Xbox mobile apps means it must be a smooth enough process for primetime. This brings the Xbox One's communication features in line with services like Discord, which allow folks to keep up the conversation no matter where they are. The advantage to the Xbox app, though, is that you no longer have to use an outside source or maintain multiple friends lists.
The real draw here is that off-console communication allows a player's games community to feel less like it's tied to the living room. If you're wrapping up a session of Call of Duty or PUBG but don't want to end the conversation with friends, this new feature will allow you to hit the road and keep right on communicating. If you're going to be late to a planned Madden tournament, you can now hop into the conversation to keep up with what's going on while riding the bus home.
This also makes it an option to use chat features while playing a game, but not through your console. If you're the type of person who would rather have a phone next to them for chatting purposes rather than a headset, this new functionality makes it an option. Similarly, if you would prefer to use text chat to answer someone's question but would rather type it out quickly on your phone rather than the console, that's an option too.
I typically game in silence these days due to the environment most open chat in games has devolved into. If I'm gaming with friends or just looking to stay in touch, though, this seems like a great addition to the Xbox Live ecosystem. Your connection to that community no longer has to end when you're away from your console, and I definitely like the idea of finding new ways of incorporating "gaming life" into "normal life."
If you've had a chance to take the new app functionality for a test run, be sure to let us know your thoughts in the comments below.
Staff Writer for CinemaBlend.
Your Daily Blend of Entertainment News
Thank you for signing up to CinemaBlend. You will receive a verification email shortly.
There was a problem. Please refresh the page and try again.