New Features On The Way For Xbox Live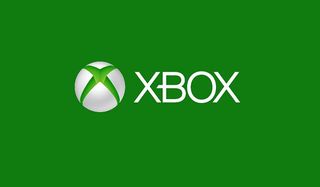 It's nearly time for a fresh update to Xbox Live, bringing with it a handful of features that have been teased already, as well as some intriguing new additions.
Over on Xbox Wire, they've made it known that some new features will be made available to Insiders this month, including the highly anticipated "Arena," as well as what they're calling additional "fan-inspired" features. Since there's only about a week left in this month, we imagine those invites will be rolling out any day now.
If you're unfamiliar with the Insider program, it's basically a beta test group for Xbox updates before they're made available to the entire world. Feedback from Insiders will help the Xbox team nail down any loose boards before throwing the doors open to everyone.
From the looks of things, they'll be releasing the new features in waves, beginning with Arena on Xbox Live. This new tournament format will allow players to easily schedule and take part in official events, including massive tournaments for games like Halo or Killer Instinct. During this initial testing phase, Arena will be home to a World of Tanks tournament, allowing players to blow each other to smithereens for glory on the digital battlefield.
Next up, Xbox will be introducing a "Profile and Activity Feed." Along with the ability to use custom gamerpics, players will now be able to easily check in on their friends with the ability to join their live broadcasts directly from their profile. Profiles will also give details on things like your Arena tournament history, and your activity feed will let folks see what you've been up to in the world of gaming. It'll also be an easy way to find new Clubs you might be interested in joining.
Speaking of Clubs, that's another new feature heading to Xbox Live, alongside the Looking for Group feature that, sweet lord, needs to be available on every platform known to man. Clubs are exactly what they sound like: A centralized place for like-minded gamers to get together, chat, share info, plan events, etc. Basically a clan system, you can join clubs based on the people you like to game with, your core group of friends, or more generic clubs that will be established for individual games like Gears or Forza. And if you're still having trouble finding folks to play with, the Looking for Group feature will allow you to cast your net as wide as possible, more easily finding folks who want to team up or go toe to toe online.
On top of all of that, there will be some nice quality of life adjustments made in the coming update, too. For instance, you'll now be able to filter your library by platform, be it Xbox 360 or the Xbox One.
If you get in on the testing phase, be sure to let us know what you think of the new changes in the comments section below.
Your Daily Blend of Entertainment News
Staff Writer for CinemaBlend.