Deep Silver Updates The Status Of Dead Island 2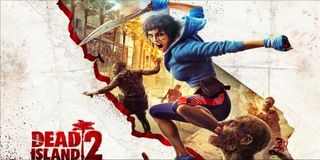 (Image credit: Deep Silver)
Last generation, one of the games that took the gaming market by storm was Techland's Dead Island. A lot of the hype for the game was thanks to a cinematic trailer that had people talking about it for months. Deep Silver wanted to build a franchise out of the Dead Island property. A second game was announced, but then seemed to fade away. Well, it appears as if Dead Island 2 is still very much alive, and the company recently informed gamers about the status of the title.
The news came courtesy of the official Dead Island Twitter account on July 4th. Apparently, the Twitter operators took a break from enjoying barbeque and fireworks to inform the gaming audience that Dead Island 2 is still in development and that more details about the game will be made available at a later date.
Originally, Dead Island 2 was announced way back in 2014, three years after the initial Dead Island was released, which came out in 2011 after having a viral video trailer that even managed to get the attention of mainstream websites and spark some Hollywood chatter out of the whole ordeal. While the Dead Island property never really grew beyond the realm of gaming since then, there were plans to expand the franchise with a proper sequel. Techland was originally scheduled to come back to develop Dead Island 2, but instead, the company moved on to work on Dying Light, the parkour first-person zombie game.
The game was originally supposed to be out in 2015, but after Techland pulled out and Yager Development stepped in, things still didn't quite go over as smoothly as they had hoped, and Deep Silver ended up dropping Yager-- the makers of the critically acclaimed Spec Ops: The Line -- and brought on Sumo Digital to pick up and finish the rest of the development of Dead Island 2.
Now, four years, later Deep Silver is reassuring fans that the game is still in development and that Sumo Digital is still working on the title. If you're unfamiliar with the developer, it's known for having worked on a number of ported games and portable titles. In more recent times, Sumo made Sonic & Sega All-Stars Racing along with the sequel Sonic & All-Stars Racing Transformed under the Sega publishing label, and followed it up with a number of other smaller projects or side gigs for mobile devices and home consoles.
Sumo was supposed to be finishing up Crackdown 3, which is due out in 2019. So, unless the company has staff split between both projects, the likelihood is that the team will finish and ship Crackdown 3 and then finish up work on Dead Island 2. If that does turn out to be the case then it's probably a safe bet that we won't be seeing Dead Island 2 until late 2019 or 2020.
At least Deep Silver still seems dedicated to bringing the first-person zombie co-op title to life.
Your Daily Blend of Entertainment News
Staff Writer at CinemaBlend.