WWE 2K19 Won't Release On The Nintendo Switch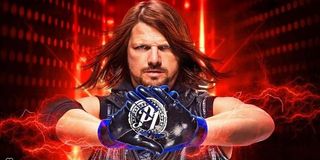 If you were looking forward to another round of wrastlin' on the Nintendo Switch, we've got some bad news for you. According to a recent announcement from the publisher, the WWE 2K series has tapped out on the platform after just a single bout. That's a bummer, leading us to wonder what the future of mainstream sports games on Nintendo's console/portable hybrid might actually look like.
Based on a recent announcement from 2K and following weeks of speculation, we can now confirm that WWE 2K19 will not be slapping on some spandex on the Nintendo Switch. As Power-Up Gaming is reporting, this likely has something to do with the game's poor performance on the platform.
Keep in mind we're not talking sales figures here, but, instead, the way WWE 2K18 ran on the Switch. As the original report points out, the game received pretty solid reviews on other platforms. The Switch version, though, was marred by framerate issues and poor performance. Rather than work out the kinks, it sounds like 2K simply decided to abandon ship. That's unfortunate, as this was the first WWE game to appear on a Nintendo console in a number of years. And again, if sales figures were low, that likely had something to do with less-than-stellar word of mouth about the game's performance.
Promotional material for WWE 2K19 has ramped up in the past couple of weeks, but folks noticed that the Nintendo Switch was noticeably missing from the list of platforms attached to trailers, articles and the like. As rumors continued to circulate, 2K finally spoke up on the matter. The statement was brief and to the point, saying that 2K has decided not to bring the latest WWE game to the Nintendo platform in order to focus on making "the best possible experience" for fans elsewhere. Not all hope is lost, though, as the statement ends by saying that 2K will continue "evaluating all opportunities" to bring the game to additional platforms moving forward. So, here's hoping they just need some extra time to figure out the Switch before trying to rush out a sub-par version of a game.
In case you're curious, the latest WWE game will still be launching for PC, PlayStation 4 and Xbox One on Oct. 8. If you decide to pre-order the game, you'll get your hands on Rey Mysterio and Ronda Rousey as playable characters. This year's cover athlete is AJ Styles, and 2K has already outlined the contents of the game's Special Edition, in case you're pondering your options.
For you wrestling fans on the Switch, how are you handling this news? Would you rather 2K focus on those other platforms or should they bring on some help to get a Switch version up and running? Let us know in the comments below.
Your Daily Blend of Entertainment News
Staff Writer for CinemaBlend.