GLAAD Media Awards To Recognize Video Games For The First Time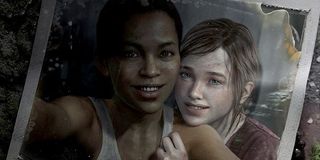 The Gay and Lesbian Alliance Against Defamation (GLAAD) announced this week that it will include a new award in its annual recognition campaign specifically for video games that include LBGTQ-inclusive content. GLAAD has been recognizing other mediums for these efforts for the past three decades and, as more video games strive to portray inclusiveness, developers will now be highlighted alongside movies, television, literature and more within the "Outstanding Video Game" category.
This news comes to us from Variety, who revealed GLADD will finally be recognizing video games for progressive efforts that fall in line with the organization's beliefs. The announcement states that the new award will be presented to a game with "authentic and impactful LGBTQ characters or storylines." It's explained that the judging process will include looking at how that content is woven into the gameplay itself, "including player agency" and the world within the video game. This scope sounds like it will include a wide variety of games, whether it presents an authentic queer character, the player has the ability to play a queer character, etc.
While video games have certainly been around since GLAAD's inception, the portrayal of LBGTQ characters is only now gaining more prominence. Games like Dragon Age and Mass Effect let players pursue just about any type of relationship they prefer, Life is Strange: Before the Storm had a potentially queer relationship at the heart of its narrative and while it was revealed that Ellie from The Last of Us is gay in the DLC for the first game, this year's E3 trailer for The Last of Us 2 not only demonstrated that fact with a romantic kiss, but made it clear that she is going to be the game's main protagonist. Even upcoming Assassin's Creed Odyssey will have the potential for players to pursue a wide variety of relationships and boasts a reversible cover featuring the male and female protagonists.
GLAAD points out how powerful these types of characters/games can be, as they allow individuals to explore and better understand their own sexuality within the safety of a video game world. I can only imagine how empowering that must be, for a game's imaginary world to help someone find the confidence necessary to finally be themselves in the real world. With more games putting an emphasis on inclusivity these days, that's likely a big reason GLAAD has finally decided to recognize standout titles within the industry.
Nominations for this year's award are being accepted through Friday, Nov. 23, at 6 p.m. PT. A game can be nominated through an official form on the GLAAD website. Looking back over this past year's games, feel free to share your nominations in the comments below.
Your Daily Blend of Entertainment News
Staff Writer for CinemaBlend.