Xbox Support Thanks Gamers For Patience As Xbox Live Gets Fixed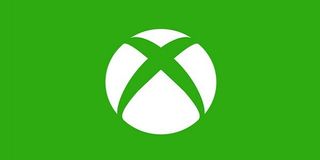 The issue has reportedly been resolved, but it was a scary day for many Xbox One users who discovered multiple problems were plaguing the console. Folks kept a mostly cool head online and, for that, Microsoft's Xbox Support crew is grateful.
The above tweet went out this afternoon to signal the all clear for Xbox One users. While specific details have not yet been provided, the team seems confident that folks can get back to using their consoles like normal. So, what happened?
This morning, all sorts of social media posts started popping up from concerned Xbox One users. What's pretty wild about this situation is that there wasn't just a single issue causing trouble. Some folks experienced system freezes while others reported a static black screen when they booted up their game console. Still others claimed they were having trouble with various console functionalities, such as accessing and controlling the sidebar or even using their various save files.
The good news is that Microsoft jumped on the case immediately and let folks know early on that they were hunting down the issue. Word spread quickly, resulting in many folks taking a deep breath and giving the support team the time they needed to address the issue. They continued to update the community through social media concerning progress and, a few hours later, the issues were taken care of.
Based on what we're seeing around social media, the problems indeed seem to have been resolved and folks are back to playing Halo, Gears of War and Forza as if nothing ever happened. Still, it's easy to understand why something like this would have folks in a tizzy. Some of us are old enough to have lived through the dreaded Red Ring of Death, so turning on your Xbox and facing an entirely blank screen is understandably frightening.
As the Xbox Support crew noted, though, folks were surprisingly chill about the situation. That might have been due to the fact that everyone was able to quickly learn that they weren't the only one experiencing technical difficulties and, thanks to the support team's prompt note, everyone knew that the issue was at least being looked into.
While many panic in these types of situations, some folks find other ways to spend their time while the tech wizards do their work. Twitter user XCIXJames, for instance, reconnected with some familiar faces.
As for the more "personal" tales from today's Xbox One kerfuffle, we'd be interested in hearing your take in the comments below. Did you boot up your console and see any of these problems firsthand? What was your initial reaction? How long did it take for you to find the updates from Xbox Support (opens in new tab) and learn that the world wasn't ending? Is this situation something that will haunt you for years? Give us the deets.
Staff Writer for CinemaBlend.
Your Daily Blend of Entertainment News
Thank you for signing up to CinemaBlend. You will receive a verification email shortly.
There was a problem. Please refresh the page and try again.