44% Of Parents Think Games Are Bad For Their Kids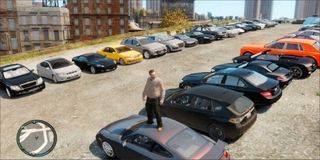 The Electronic Software Association released some new stats about the gaming industry. Some very interesting stats, to say the least. Just about every gamer out there will likely find something interesting in it.
Expansive DLC caught wind of the PDF from the ESA, which rolls out some very interesting facts, such as 44% of parents think that video games are bad for their kids, where-as 56% of parents think that video games are a positive thing in their child's life.
The data also showcases that 87% of parents who buy games for their kids, actually feel that parental controls are useful.
Another interesting tidbit is that despite the complaints about overly violent video games, majority of titles released in mainstream retail space are actually rated for everyone. In fact, 46% of all games released in 2013 were rated 'E' for Everyone, while 23% were rated 'T' for Teen, and only 12% were rated 'M' for Mature.
Quite naturally, the top five selling console games of 2013 were mostly rated 'M' for Mature, with four out of the top five games being M-rated. So despite there being more family-friendly titles on the market, console gamers prefer their adult-oriented content.
It makes sense given that the average age of gamers in the U.S., happens to be 31-years old, with the average age of those who buy games happens to be 35-years old.
The stats also show that game purchasers are split evenly between males and females, and the stats show that 48% of gamers in America are female.
Also, despite hearing tons of whiny little kids on Call of Duty, action and sports games aren't the most played online games in the country... casual and social games are.
Core games made up for 24% of the pie-chart, with MMOs taking up 11% (obviously not as popular in the U.S., as they are in China), card games and trivia titles making up 28% of the score and casual/social games taking 30% of the pie. In the mobile sector, casual /social games make up for 46% of the market, where-as puzzle and trivia games account for 31%. Sadly, hardcore action and sports titles on mobile devices account for only 11% of the market share.
The stats make perfect sense considering that many core gamers don't like dedicating a lot of their time to social/mobile/casual games. While over in Japan the mobile games sector is booming, over here in America it's mostly only used to pass the time while waiting to partake in other activities, such as work or school.
Additionally, Arkadium's research data showed that majority of female gamers spend more money on social and casual games than their male counterparts, and aren't quite as keen on getting into the whole blood and guts stuff.
Overall, total sales in the U.S. – counting digital, retail, software and hardware – came up to $21.53 billion in 2013.
2010 was still the biggest peak in the games marketas far as software sales go, but at that time there was also a ton of Wii shovelware flooding the market and moving units.
You can check out the total stats over on the ESA's PDF. It's well worth checking out.
Staff Writer at CinemaBlend.
Your Daily Blend of Entertainment News
Thank you for signing up to CinemaBlend. You will receive a verification email shortly.
There was a problem. Please refresh the page and try again.