Female Gamers Spend More Money On Casual Games Than Male Gamers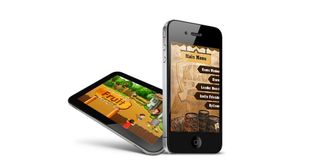 While male gamers still out-rank female gamers when it comes to the amount of time they spend playing video games and are obviously more engaged on the core gaming front, it turns out that female gamers are a bit more likely to spend real money on microtransactions in casual games.
A new infographic was released based on a survey that ad agency Peanut Labs conducted on behalf of Arkadium in the second quarter of this year. The survey report included 1,500 U.S., gamers, both male and female, to gauge what the stats were of the every day gamer and their engagement with social and casual gaming. All the respondents were above the age of 18, so they weren't dealing with the pesky little ten-year-olds that oftentimes ruin gaming for the rest of us (I'm looking at you Call of Duty).
You can check out the infographic below for the full breakdown of the stats.
As you can see, female games edge out their male counterparts when it comes to spending $0.01 and $0.99 on microtransactions. I know that seems absolutely worthless and largely not worth the words being spent on the subject matter, but it does pinpoint that that the 4% difference in female gamers willing to spend small amounts on casual gaming above their male counterparts seems to suggest that gaming is worth slightly more to female gamers when it's a casual monetary requirement and nothing that requires a larger financial commitment.
As evidenced with the regular AAA me-too blockbusters, it doesn't take much to get guys to drop $60 or $120 on a dime; flashy trailer, a little sex appeal and plenty of explosions and most male gamers are yelling "Take my money!!!" (cue Futurama Fry meme).
I think the most telling part about the infographic is that 63% of the participants found out about the Facebook games that they play through an invitation from a friend. This means that all those apps asking people to invite their friends for some sort of in-game incentive actually seems to be working.
As the infographic also points out, it appears that friends seem to make the social media empire go around. Nearly half of the participants said that they enjoy casual games because their friends play it and 40% admit that more than six of their friends play the games online as well, which seems to suggest that the marketing to reel in gamers with friend ads and incentives actually work.
You can learn more about Arkadium and their cross-platform study as well as their other services by paying a visit to the official Arkadium website.
Staff Writer at CinemaBlend.
Your Daily Blend of Entertainment News
Thank you for signing up to CinemaBlend. You will receive a verification email shortly.
There was a problem. Please refresh the page and try again.