Amazing Spider-Man 2 Game Announced By Activision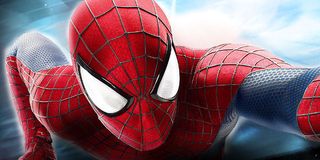 Activision revealed at New York Comic Con this weekend that The Amazing Spider-Man 2 is in development for multiple platforms. The game will launch alongside the upcoming film of the same name in Spring 2014.
Amazing Spider-Man 2 is being developed by Beenox, who made the Spidey film released alongside the first film. Like the first Amazing Spider-Man game, the sequel is a third-person action-adventure set in an open-world environment. As Spider-man, players can freely roam throughout New York City.
"The first The Amazing Spider-Man game gave players their own beautifully animated, free-roaming city of Manhattan to traverse and explore — a playground of majestic scale in which to live out our common hero fantasies," said Thomas Wilson, Co-Studio Head at Beenox. "And the overwhelming message from fans was: 'MORE!' That's what our team is working toward with The Amazing Spider-Man 2 — we're giving gamers more abilities, more upgrades, more challenges, and more freedom to progress. And with the game launching alongside the new movie, offering an expanded interactive experience beyond the film, fans of the franchise won't want to miss playing it."
Spider-Man 2's campaign is said to build on the story established by the first game. It also features an alternative version of the story in the new film. Players will battle a number of supervillains threatening New York City. They'll also spend a significant amount of time as Spider-Man's alter ego Peter Parker. Parker will use his skills as a journalist and a photographer to investigate these villains' motives.
The expanded character progression of Spider-Man 2 includes a new morality system called "Hero or Menace." Players will be rewarded for super hero behavior such as fighting crime. If they're not diligent about keeping order, there will be consequences.
Like most film tie-ins, Amazing Spider-Man 2 will be released on a wide range of platforms. The game will be available on PS4, PS3, Xbox One, Xbox 360, Wii U and 3DS and PC.
Image 1 of 3
Image 2 of 3
Image 3 of 3
Staff Writer at CinemaBlend.